Giancarlo Perlas
March 16, 2022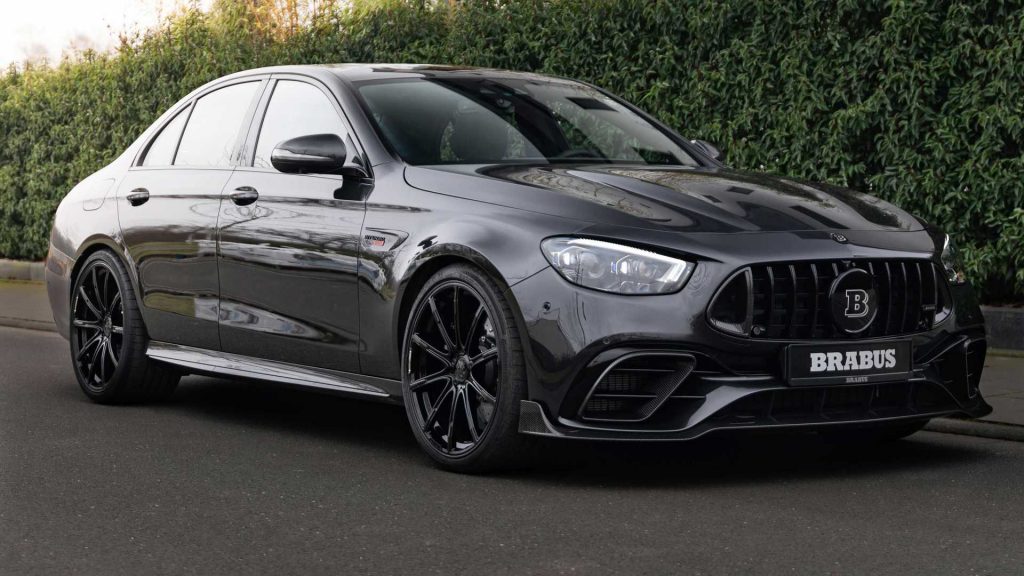 The Mercedes-AMG E 63 S sedan is a combination of affluence and performance. It carries all the luxurious goodies found in the standard E-Class, which is just a notch down the three-pointed star marque's S-Class flagship car, and it also benefits from the impressive engineering of AMG. For those who want to squeeze out more character and power out of it though, Brabus just unveiled its new tuning work for the car.
The first thing that usually comes into mind when we hear about Brabus is performance. With that, it should be noted that the tuning package is called the "Brabus 900". As the name implies, it offers a power boost in the AMG E 63 S 4.0-liter twin-turbo V8 engine that's nearly 900 hp. It starts with a 0.5-liter engine displacement increase with a revised output equivalent to 888 hp and 774 lb-ft of torque. That's a whopping 285 hp and 147 lb-ft up from its Mercedes factory settings.
The output of the AMG E63 S is directed to an all-wheel-drive system and distributed via a nine-speed automatic transmission. The numbers allow it to sprint from zero to 62 mph in just 2.8 seconds while its speed is maxed out at 205 mph from its original 155 mph limit.
Complementing the engine works are some aerodynamic upgrades. The host of cosmetic changes includes new intake surrounds, front grille inserts, front lip splitter, rear lip spoiler, and rear diffuser that can be had in gloss or matte carbon fiber. Furthermore, it benefits from new titanium carbon exhaust tips, air suspension that lifts the vehicle by nearly an inch, and 21-inch Monoblock Z forged wheels hugged by 265-section front and 305-section rear tires.
The series of styling updates also extends to the interior, which features new wood and carbon fiber inserts as well as new paddle shifters, aluminum door lock pins, stainless scuff plates, and floor mats.
The Brabus 900 package is sold as an optional upgrade for owners of the Mercedes-AMG E 63 S. It can be ordered together with the new high-performance E-Class, too, for those who are looking to buy the car complete with the new Brabus tuning setup from the get-go.