Giancarlo Perlas
August 2, 2021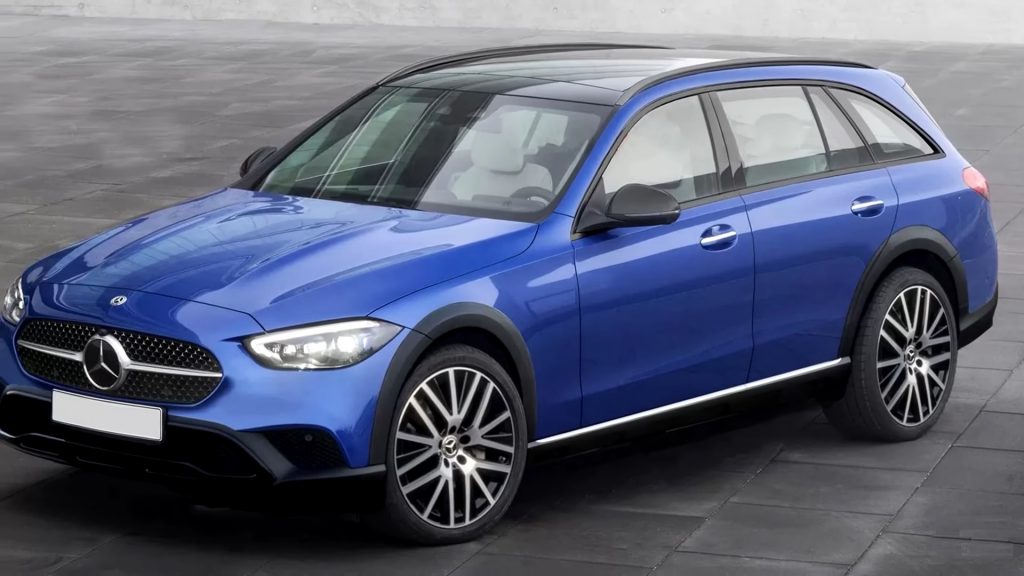 Anticipation of the Mercedes-Benz C-Class All-Terrain immediately started when the E-Class All-Terrain came out in 2017. Last year, spy shots of the car started going around in the online community, and now, we can finally see the auto in all its glory… or so we thought.
We don't know for sure how legit is the photo here but other news outlets are claiming that this is likely a rendering. Regardless, the picture of the alleged C-Class All-Terrain that we fished out shows it may not be that different from its standard wagon counterpart, except that it has higher ground clearance, plastic cladding on the wheel arches and bumpers, and sportier wheels wrapped in all-terrain tires similar to the E-Class All-Terrain.
The car is expected to carry an enhanced version of its E-Class counterpart's portal axle engineering. The product will be competing against the Audi A4 Allroad and Volvo V60 Cross Country in the premium segment of the market when it arrives later this year.
Taking another page from the E-Class All-Terrain and its rivals in the market, the C-Class variant will certainly get an all-wheel-drive system as a standard configuration. Meanwhile, under its hood will be the same 2.0-liter inline-four engine found in its standard Benz models. With that, it will probably come with at least 255 hp and 295 lb-ft of torque. However, if it goes out of the way to integrate the same mild-hybrid powertrain found in the A45, it could bring up the power at least 550 hp.