Giancarlo Perlas
July 6, 2021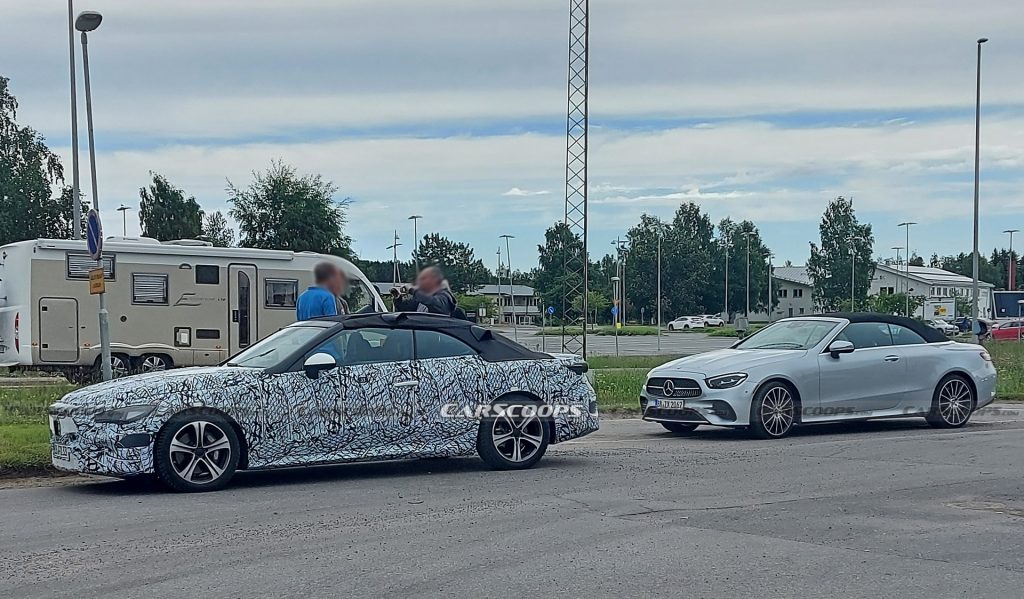 It's no secret that Mercedes-Benz is already streamlining its lineup to focus on its electrified models and to trim out its portfolio for cost-cutting measures. Among the expected casualties are the two-door C-Class and E-Class Cabriolets. However, new rumors claim that the German automaker has a new plan related to both.
According to inside sources, the three-pointed star marque is working on the all-new Mercedes-Benz CLE. In 2016, the CLE was originally thought of as a replacement for the CLS. However, the speculations died down when the 2018 model of the CLS was launched, which is still in Mercedes dealerships today.
Going to the present, news about the CLE began spreading again. Instead of a car bridging the S-Class and E-Class, it's now expected to sit between the C-Class and the E-Class as a convertible class. There are also reports that the moniker will offer a coupe variant, which is not farfetched since the two share many traits in their respective architectures.
Carscoops recently snapped photos of the alleged CLE beside a C-Class Cabrio further fuelling the rumor mill. The fully camouflaged prototype was sporting a soft top, which is probably just a work-in-progress version of the actual product.
Looking at the two together, the CLE appears to have a stance similar to the car it is about to replace. The rest of its features are hard to make out right now because of the thick padding within its wraps that hide its true form.
Judging from the heavy camo, the all-new Mercedes-Benz CLE is still a long way until launch, but we will surely be on the lookout for it.