Giancarlo Perlas
July 6, 2021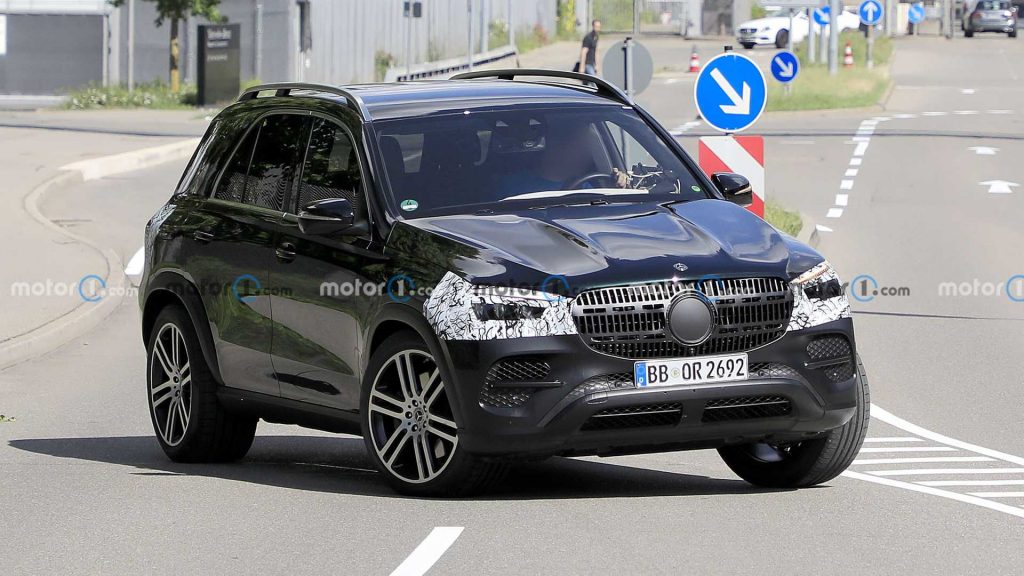 It's only been three years since the current-generation Mercedes-Benz GLE SUV was launched. However, its maker is already looking to give it a mid-cycle refresh. More than a week ago, we spied a partially camouflaged prototype of the auto, and now, another sighting was made while it was undergoing testing on a public road.
Previously, the unit that was caught in a spy video was a red-painted GLE SUV. This time, the one spotted had a black paint finish. Similar to the other vehicle, the spy photos from Motor1 show the same level of camo on the GLE SUV, which hints at the kind of facelift that it's about to get.
The wraps cover the headlamps, taillights, front bumper, and front grille of the SUV. As always, these make it easy to predict the changes on its exterior. With that, the unit will likely adopt the styling features of the latest Mercedes-Benz E-Class with whom it is closely related.
The photos make it hard to see what's inside the facelifted GLE SUV, but the last spy video gave us a peek at a new multi-function steering wheel and displays lifted from its sedan sibling. The more advanced version of the MBUX infotainment system will likely trickle down into the model too.
The facelifted Mercedes-Benz GLE SUV will most probably come out next year under a 2023 model-year badge. Expect it to carry the same 2.0-liter turbo inline-four engine found in the E-Class as well as a mild-hybrid inline-six. A V8 variant is a possibility for its range-topping AMG model also.