Giancarlo Perlas
July 12, 2021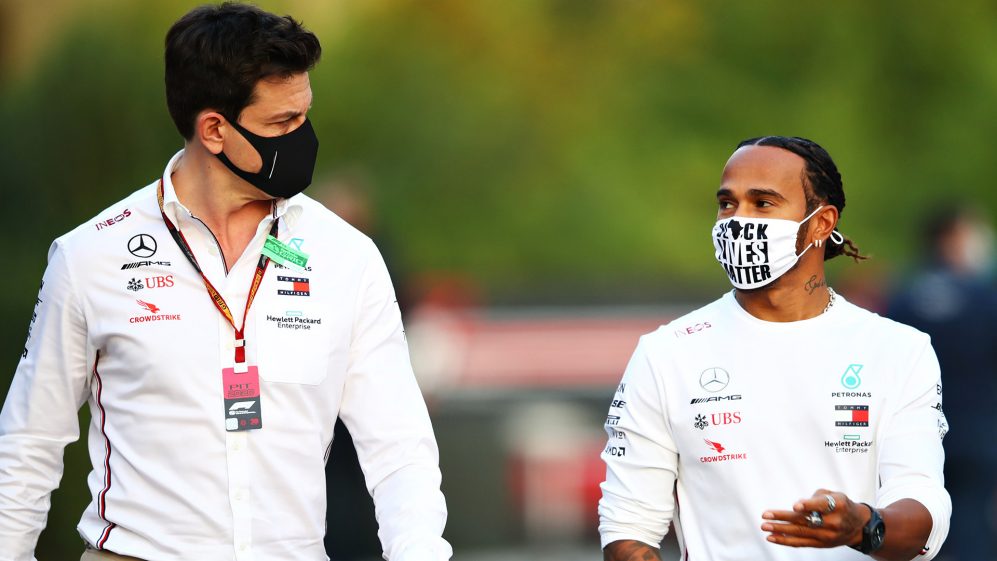 After his string of world championships in Formula 1, Lewis Hamilton considered retiring from the sport. Toto Wolff revealed the shocking news during a recent interview.
Don't fret though because he just signed a two-year contract with Mercedes AMG Petronas, which means he is tied with them up to the end of the 2023 season. However, prior to that, the driver brought up the subject to his boss.
Rumors of Lewis Hamilton retiring from F1 were fueled by the single-year deal he inked with Mercedes for 2021. There were speculations that the parties have struggled to reach an agreement over the financial aspect of the contract. Wolff was quick to douse the stories though claiming that their deal was pretty straightforward, and the key talking points only included putting up a foundation to promote diversity and inclusion in motorsport.
The Mercedes F1 CEO and team principal said that there were no sticking points in the new two-year deal with Hamilton because the team already knew what is important for the driver while the driver also knew the limitations of the group.
Furthermore, Wolff disclosed that the tight battle between Hamilton and Red Bull's Max Verstappen reignited the Mercedes driver's desire to push on in F1. To date, the Belgian-Dutch is leading the 2021 Driver Standings in F1 with 182 points, which is 32 points ahead of the Briton's score.
"I think at this stage there is so much passion for the sport that I can see him (Hamilton) going for a while," Wolff added.