Giancarlo Perlas
July 12, 2021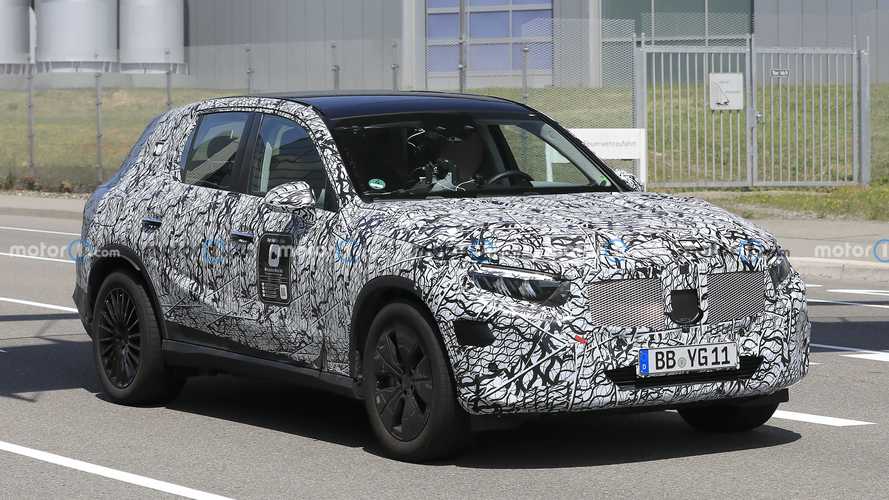 After the unveiling of the next-generation Mercedes-Benz C-Class sedan and wagon early this year, it won't be long until a next-generation Mercedes-Benz GLC is officially unveiled. The prototype of the crossover has been making its rounds online since last year, and new spy shots of it recently surfaced again.
The GLC in the latest spy shots of Motor1 is still wrapped in full-body camouflage, but the images already give a lot of hints of what we can expect from it. The most obvious change in the crossover can be seen in the exposed lights. From the looks of it, the vehicle is now sporting production headlights and taillights, which is quite unusual for a Merc prototype. The said parts are similar to those installed on the C-Class wagon.
Another overhaul seen here is the integration of the door handles. They appear lower than the outgoing GLC and even the C-Class. The side mirrors are lower than usual too.
Besides those, the upcoming GLC looks a bit bigger than its predecessor. The size increase will likely translate to more legroom in its cabin.
Going inside, expect the new GLC to carry over the portrait-oriented central touchscreen of its sedan and wagon counterparts. Logic dictates that it will also have the latest MBUX infotainment system and the other goodies found in the C-Class.
As for the engines, the next-gen Mercedes-Benz GLC will most probably get the same offerings found in the C-Class. With that, its basic setup will take a 2.0-liter inline-four. Meanwhile, the range-topping AMG model will get a mild-hybrid boost to bring its power to 500 hp.