Giancarlo Perlas
February 10, 2021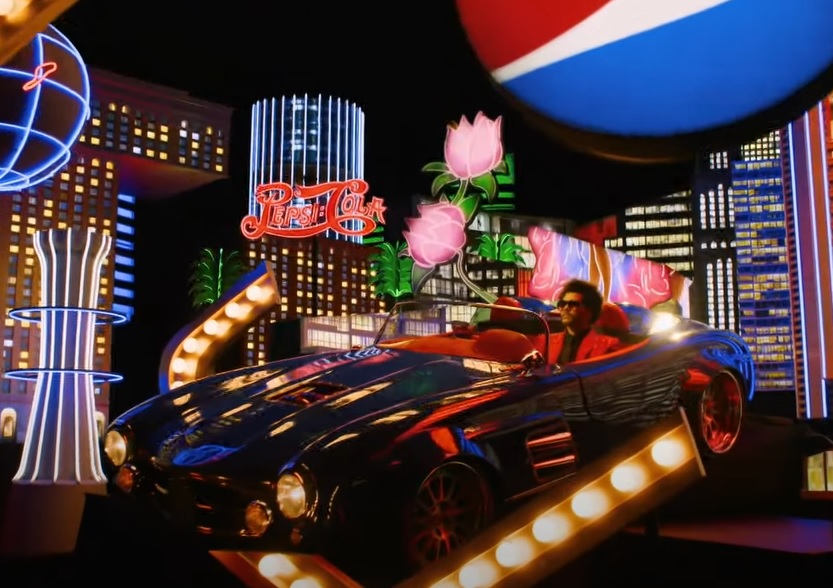 In the prestigious Super Bowl annual event that saw Tom Brady and Patrick Mahomes face-off, and a victory by Tampa Bay Buccaneers against the Kansas City Chiefs in a 31-9 affair, one of the most talked-about segments of the show was its halftime. The spotlight was on The Weeknd on this part who made quite an impression when he opened his performance with a 1955 Mercedes-Benz 300 SL Roadster.
Say what you want about the result of the Super Bowl LV and The Weeknd's performance, but true Benz fans can most probably collectively agree that the vintage 300 SL was nothing short of spectacular. With that, let's take a look at the highlights of the car.
The 300 SL used in the Super Bowl halftime features a restomod by S Klub. The tuner swapped the engine of the 3.0-liter naturally-aspirated six-cylinder engine of the car with a 3.2-liter supercharged V6 engine sourced out from a 2002 Mercedes-Benz SLK 32 AMG. This brings the output of the car to 349 hp, and the V6 sound is further amplified by the vehicle's quadruple exhausts.
The S Klub speedster build for the vintage Mercedes also includes a cut-out on the hood to show off the new engine of the auto. It is complemented with a fiberglass body kit showcasing reworked character lines, new fender flares, red leather upholstery with Porsche Speedster seats, Porsche 356 Speedster windshield, Airlift air ride, larger Brembo disc brakes, and HRE wheels. Meanwhile, the tuner fitted the car with a front grille purchased from Mercedes Classic Center that has specialists capable of handcrafting classic 300 SL grilles. All other original parts from the 300 SL like the headlights, taillights, and badges were retained.
Check out the video below detailing the restomod made by S Klub to the 1955 Mercedes-Benz 300 SL Roadster:
Here's also the Super Bowl halftime performance of The Weeknd: