Giancarlo Perlas
January 7, 2021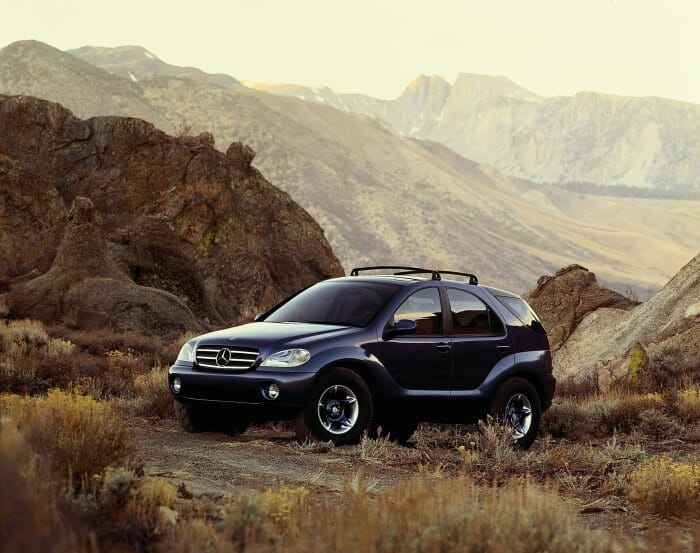 The year 1996 marked Mercedes-Benz's successful foray into the sport utility vehicle market. Prior to that, the three-pointed star brand only had the Mercedes-Benz G-Class in that category, which is more rugged than the version that we know today. However, the introduction of the Mercedes-Benz AAVision concept took the company in the direction of an everyday use SUV. The auto paved way for the M-Class (W163) the following year, which transitioned into the Mercedes-Benz GLE to establish its ties with the Mercedes-Benz E-Class car. From then on, the lineup that started with the concept vehicle sold two million units worldwide making the GLE-line the best-selling SUV in Mercedes history.
What's Behind the Name
In contrast to the more expensive G-Class, the AAVision showcased a more comfortable alternative and better fitted for sports and recreation that is closely related to passenger cars—not to mention that it is more family-friendly, thus, its name which is an acronym for "all activity vehicles". The work on the prototype started in 1993 and its near-production version was eventually unveiled three years later at the NAIAS in Detroit.
Key Features
When the M-Class came to be in 1997, it was presented with a 3.2-liter V6 engine. It was matched with an all-wheel-drive system and array of new and unconventional technologies during its time such as the Electronic Traction System (ETS) that dispenses the conventional differential locks as well as equipping it with independent wheel suspension for the front and rear to maximize the vehicle's comfort level. The most powerful trim of the range, the Mercedes-Benz ML 55 AMG, boasted a total output of 347 hp.
Start of Production
The M-Class was mass-produced in the Tuscaloosa, Alabama plant of Mercedes in the US. From 1999 to 2002, the W163 was brought to European customers and assembled at the Graz, Austria plant of Steyr-Daimler-Puch AG.
Photos
Check out the photos of the Mercedes-Benz AAVision concept SUV below for a quick trip down memory lane: