Giancarlo Perlas
July 20, 2020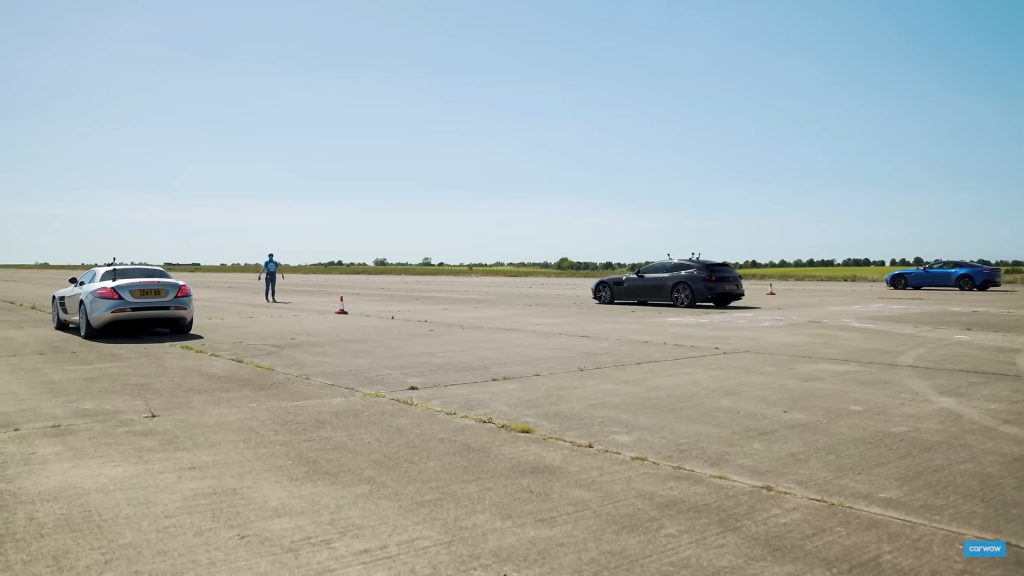 What happens when you pit the Mercedes SLR McLaren, Ferrari GTC4Lusso, and the Aston Martin DBS Superleggera against each other in a drag race?
On paper, the Aston Martin DBS is the likely candidate to win the race. The 5.2-liter twin-turbo V12 engine of the Superleggera that produces 715 hp and 664 lb-ft of torque is the most powerful among the bunch. All that is distributed to the rear wheels via an eight-speed torque converter automatic transmission. It is also the lightest with only a total weight of 1,700 kg, but it has no launch control.
The Ferrari GTC4 may be heaviest with its 1,900 kg frame but it comes second in terms of output among the three. The shooting brake model possesses a 6.2-liter naturally-aspirated V12 engine with 681 hp and 514 lb-ft of torque. The all-wheel-drive system managed by a seven-speed dual-clutch automatic transmission gearbox and propelled by a launch control system is certainly a threat to the other competitors.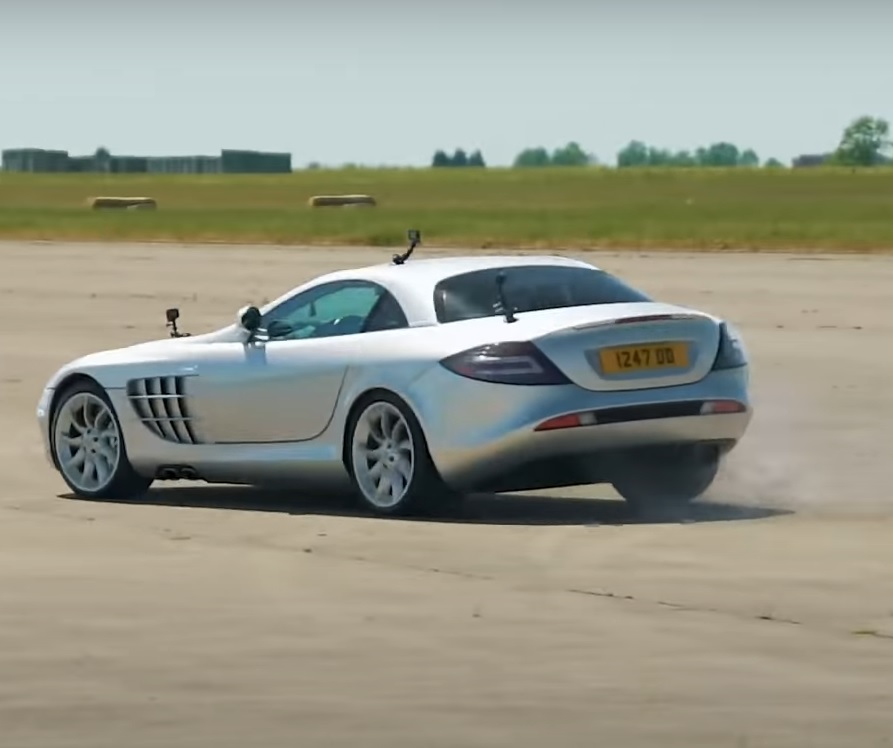 Lastly, Mercedes-Benz may not have reached its targeted sales for the SLR McLaren before its production ended, but it is no doubt a good car on the track. The vehicle is equipped with a 5.4-liter supercharged V8 engine with 617 hp and 575 lb-ft of torque, which was super impressive during its time. It is disappointing though when its maker chose a five-speed torque converter automatic gearbox for it, despite its many hi-tech goodies. The rear-wheel-drive auto only weighs 1,750 kg, and it comes with launch control.
Mat Watson of Carwow starts by giving us a short comparison of the specs of the cars. Then, he lets us listen to the exhaust noise of each. Next, they are taken for a donut spin to warm up the tires. After that, it's the showdown of the three in a quarter-mile drag race, including a rolling start, and a brake test.