Giancarlo Perlas
June 3, 2020
When a person with an expensive high-end car plans to move, the first thing that probably comes to mind is how to send their luxury car. To invest a significant amount of money in collecting or driving a specialized or luxury car would mean protecting this investment at any cost.
We understand that trusting a company to transport your Mercedes can be a nerve-racking process. So here are some useful information and tips for transporting luxury cars.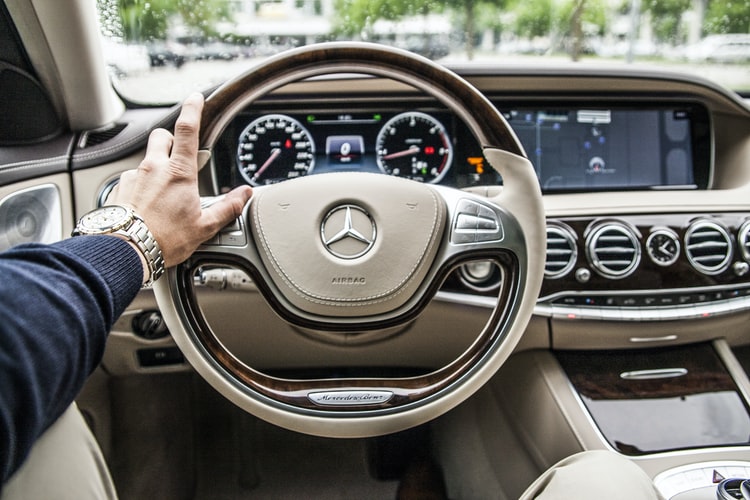 What Is A Luxury Car?
The term "luxury car" is used as a general term to encompass that of many different vehicles. The term itself suggests higher quality equipment and parts, optimized performance, detailed design, flawless construction, and usually innovative in one form or another. Bottom line: you will pay the top dollar per vehicle that is classified within these parameters.
Typically all sports cars, vintage cars, and luxury models are in the luxury category. Many companies supply luxury cars such as BMW or Mercedes, while other luxury cars are classified according to monetary value and public opinion, regardless of the manufacturer.
In the U.S., luxury cars are classified into the following segments: entry-level, mid-level, high-end, and ultra-high-end. Medium level vehicles include, for example, Mercedes-Benz E-Class, Jaguar X.F., and Lexus GS. Brands such as Rolls Royce, Maybach, Bentley, and Maserati are examples of ultra-luxury cars.
Shipping Your Luxury Car
How are you supposed to transport your luxury car? Well, delivering a vehicle is not the same as posting a box, and it's parts. Cars need to be carefully placed on a large car transporter or in a covered semi-trailer, entrusted to a reputable transport company, and carefully transported around the country. Delivery of a luxury car in the United States will not be cheap.
Therefore, it is not a job that you can simply entrust to any old truck driver. Fortunately for you, there are many shippers/truckers ready and waiting to pick up your beauty and move to where it has to go.
The car that you love so much is guaranteed to appear in your new home safely and as beautiful as the day that it left your care.
Shipping Options For Luxury Vehicles
If you are not moving down the road, you will probably not want to drive your luxury car yourself. It also means that you will most likely not trust another person to drive your vehicle to your home as you would with a delivery service. Also, you will probably not want to transport your expensive car by train.
Therefore, you will need to hire a company to send your luxurious car to you. In this way, your car will be in the hands of experienced road transport companies that treat your car professionally, responsibly, and with the highest care.
If you decide that your car will be sent by a trailer (for those who have vehicles that have to be shipped domestically), you have two options: Open-air trailer and enclosed trailer.
Open Air Trailer
These trailers are typically about 70-80 feet long and have several vehicles, usually two vehicles high, securely attached to a trailer that pulls a large truck.
Although it is the cheapest option, your vehicle will be exposed to the elements and may be vulnerable to extreme weather conditions and various road debris.
Therefore, this option will not be recommended for your luxury vehicle. However, if you consider this method, make sure you pay attention to any additional insurance so that the company may take responsibility for any damage that may occur during transportation.
Enclosed Trailer
For your luxurious, vintage, or sports car, this delivery method provides additional protection and safety for your one of a kind car.
The containers have four walls and a roof and are made of impact-resistant materials to withstand any potential damage that may be caused by external elements and factors. They are also able to withstand high pressure.
Most of the time, luxury cars are transported by air or by boat for international transportation.
Air Freight Shipping
You can ship your luxurious car by air in the international or domestic market, and your car will eventually reach its final destination much faster than delivering it by sea.
For specific or timely shipping needs, you may even be able to ship your car by charter plane, instead of potentially having your car delayed in transit for various reasons.
Although this option may cost thousands of dollars, it is an option that provides a very exclusive and fast experience, guaranteeing that your exotic car will reach its destination intact.
Ocean Freight Shipping
This method is used to transport most vehicles abroad and is usually carried out in two ways: by roll-on (RoRo) method or by container method. RoRo service is when a car is transported or rolled over to a vessel and then securely fastened to a platform.
Container service, however, provides additional protection by placing your vehicle in a closed container and then rolling the container onto the vessel before departure.
Find out more about overseas auto transport to get more details.
Before Your Luxury Car Is Picked Up
Remember that you own a luxury car. Thoroughly examine car transport companies that offer exotic car delivery services in advance.
Do they have cargo insurance in case of damage? Are they respectable? What did their previous customers say? How many customer complaints are found in their reviews?
How important is the company's ship?
If they only offer transportation through open road carriers, you will probably want to move to the next transportation company. The potential for stone chips, sandblasting paint, and other problems is higher than that of a closed carrier.
It is usually best to book a car with a closed or covered carrier and send it directly to your destination. If you end up having to go with an open carrier, use a car cover.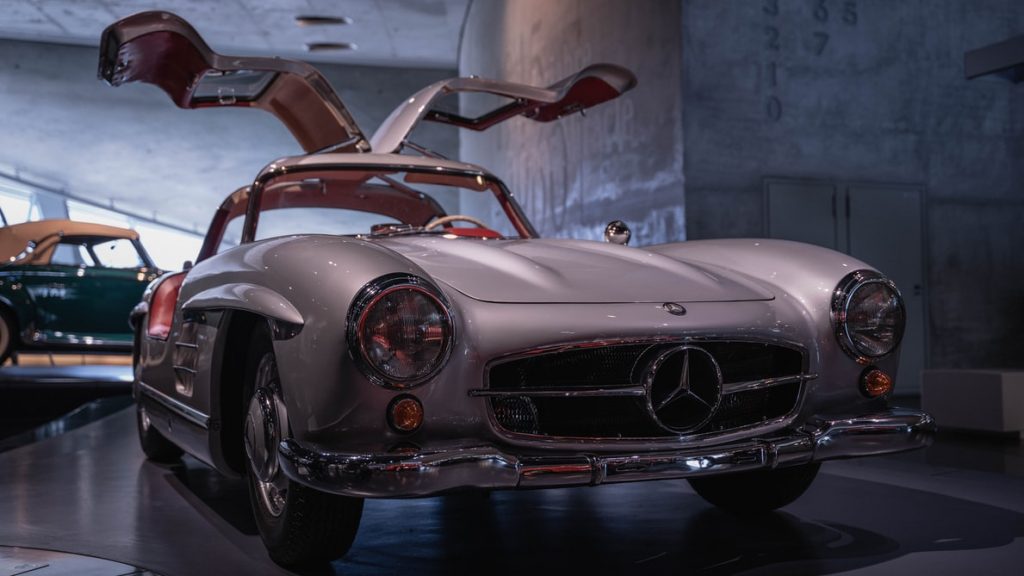 You Should Take Several Actions
Make sure that your car's fuel tank is sufficient to turn the conveyor on and off.
Record your car: Especially the underside, rocker panels, and exhaust fumes. You should have extensive video footage of any area of your vehicle that could be damaged.
Record your mileage on your odometer: Why? You do not want your shiny new Lexus, BMW, or Mercedes to be delivered with several hundred extra miles on the clock.
Record the truck: Videotape the vehicle on which your car is mounted.
Ensure that you have a recording of the luxurious motor vehicle of the specialist who will take possession of your vehicle. Why? In case of a dispute and because sometimes the shipper will offer you a discount on such recordings
Preparing Your Vehicle For Shipping
Unfortunately, you may not be able to simply hand over the keys to your freight company and say "see you later" when transporting your vehicle. There are several essential steps that you will need to take before transporting your vehicle.
Your car should be empty. It means that any personal belongings or non-factory equipment must be taken out before being shipped. You should remove all items from any consoles or glove boxes.
If any loose object, such as an antenna, is found in the vehicle, remove it.
Wash the vehicle for accurate inspection of any damage previously found.
If you are using a roll-on/roll-off service, your vehicle must be in good working order, and you must be given a set of service keys. You should make sure you have an extra set of keys for yourself as well.
As a general rule, your car should have no more than ¼ to ½ tank of gas in it.
If you are transporting your car abroad, customs will require that you have three notarized copies of the title of the car. If the vehicle has a security interest, you will need a notarized letter from the security interest holder to issue an export permit. All documents mentioned above must be present at the port from which the vehicle will be taken out.
Register any damage already present on your vehicle before planning the shipment (if any).
It is recommended that you carry out any regularly scheduled maintenance before transporting your vehicle. It includes refilling liquids, checking the brake lines, ensuring the battery is fully charged, etc.
Switch off any anti-theft system that is installed in your vehicle.
Check your transportation company's policy to make sure you meet the company's requirements.
After Your Luxury Vehicle Is Delivered
If someone other than you receives your vehicle, you should forward the above checklist and ask them to go through it. When your car is unloaded from the transporter, take a picture of everything. Check your odometer.
Also, check your tires for unusual wear and tear while driving. If the consignor and consignee have carefully documented the luxurious vehicle at both the shipping and collection points, and there are concerns about any damage, it is easier to claim from the insurance company.
I am sure that if my father had his way, I would certainly sleep in the garage in our backyard, and his favorite Corvette 1976 would spend every night in my bedroom. And this attitude is by no means uncommon among owners of exotic or luxury cars. That's why we understand that we treat your child's keys to a stranger even to move this car to a new home.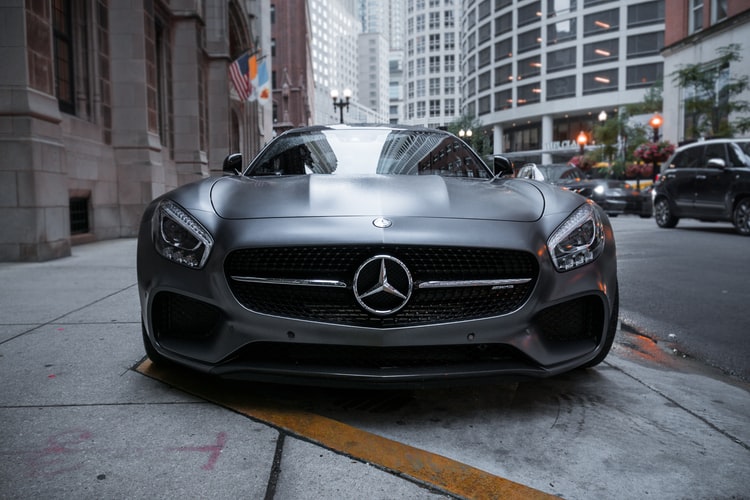 Other Tips
Most car delivery companies have high tech GPS tracking devices so that they can keep you informed about the location of your car at any time.
Your car insurance does NOT cover your car during transportation. Learn more about auto transport insurance and explore options. Make sure you ask your potential road transportation company about different insurance options.
Make sure that your potential transportation company is insured and registered with the FMSCA (Federal Motor Vehicle Transportation Safety Administration) and the U.S. Department of Transportation.
It usually takes between two to three weeks for your vehicle to arrive at your overseas destination. Therefore, make sure you plan carefully. A few companies may expedite your shipment for an additional fee.
You should know what questions the shipper should ask when you receive the estimate. It will help you get the most accurate information and assessment.
Shipping Cost
The cost of shipping your car depends on the size of your car, its value, and how far it will be shipped. If you need to compare the quotes for your car, start here on Movers.com by filling out the free quote form.
For domestic transportation, you must count on paying between $800 and $2000 to ship your luxury car with door-to-door delivery. For example, transporting a Mercedes from New Jersey to Miami will cost approximately $900 in a closed container. Shipping a Mercedes from San Diego to Miami will cost about $1700.
Delivery of a luxury car by air will cost much more and may range from $15,000 to $18,000 depending on the distance. Most cars delivered by this method are from car dealerships or used for racing car competitions.
To Sum Up
When you find that you need to transport your luxury car, it is vital to find the right person to ship your car.
Driving your luxury car around the country can add many miles and cause unnecessary wear and tear. Hiring a company to transport your car will protect it and save you from the time and trouble of driving.
Let's say you are moving from Miami to Los Angeles, and you have a newly built replica, and you have lovingly restored it to a mint condition.
It may even be an antique luxury sports car, and you will have to weave it to and from interstate traffic, or it is not easy to transport it behind a truck or van. Or, you are simply the proud owner of a Lexus, BMW, or Mercedes-Benz. The fact is that you own an extraordinary car, and desire to transport it safely.
If you consider the things that we have discussed in this article, it can give you peace of mind when getting your luxury car shipped.