Giancarlo Perlas
July 26, 2018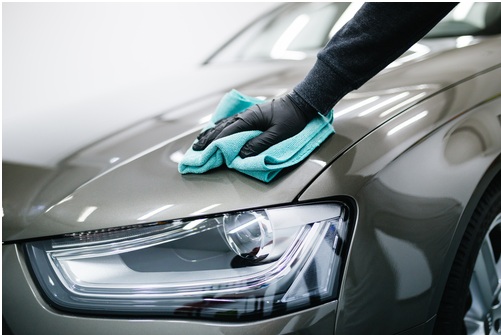 As they say, you should dress for the job you want, not the one that you have. While this adage is intended to apply to career goals and professional advancement, the same mentality should be applied to your vehicle.
More than impressing people with wealth, driving a luxury vehicle is really about having an appreciation for the finer things in life. While riding in a top-end Mercedes exudes exactly that, the actual real understanding of quality will only come with time. And you don't need to own a $100,000 car to start cultivating that trait.
This is why all drivers should treat their everyday car just like it's a Mercedes luxury vehicle. From its look and how you drive it to ongoing maintenance, the following represent just a few key tips for driving like a king, even when your chariot is not plated in gold.
Aesthetics
While there are distinct aesthetic differences between a Dodge sedan and the likes of a Mercedes, BMW and Jaguar sports car, most luxury vehicles have several things in common: Simpleness, elegance and sleekness. What they don't have are garish flash or ostentatious accessories.
This reality is missed, however, by many faux-rich wannabes, who think adding gaudy rims and spoilers or other modifications to an Altima will make it look more high class. In reality, these aren't upgrades at all. Instead, you would be better served by maintaining a flawless paint job and keeping the interior clean.
If anything, you can add some wood paneling, a custom shift stick or high-end steering wheel. Think subtle elegance, not showy flair.
Driving Style
Though high-end vehicles are capable of driving smoother and more safely at higher speeds, anyone who cares about their investment rarely pushes it to the limit. Now, we've all seen a show-off Porsche driver flying through the streets, switching lanes and putting everyone from the driver to the public to the car itself at risk.
More than enjoying a luxury ride, this shows the level of insecurity and look-at-me nature of the person behind the wheel. The actual driver with class instead moves with stately refinement through the streets and lets the vehicle's purr speak for itself.
This doesn't mean you can't open it up a little on the highway to get the most out of an ultimate driving experience. But a vehicle is meant to be respected, not beat into submission.
Bodywork
While a small dent, scratch or ding won't impact your car's performance, you should still make it a point to repair any superficial problem as soon as possible. Part of this comes down to taking pride in and responsibility for keeping your ride in tip-top condition.
More than that, it will also help stave off a smaller issue from growing into something bigger and perhaps more serious. If left unattended, a little scratch can develop rust that will spread and turn into a significant issue. Thus, fix any flaw immediately, so that today's minor issue doesn't jeopardize the integrity of the car's body and damage a possession you hold dear.
Tire Care
Much like you wouldn't wear a $3,000 suit with loafers from Payless Shoes, you shouldn't drive with old, substandard tires on a vehicle you value. If the suit makes the man, then the tires help make the car. In other words, treat them as such. Fortunately, it's easy to know when your tires were manufactured in order to help keep track of when it's time to replace them.
In particular, every tire made since 2000 has a U.S. Department of Transportation code that will tell you the year and week of manufacture. This way, in addition to looking at the wear and tear on your treads, you can always be sure your tires aren't dated and can purchase some upgrades when needed.
Luxury as a State of Mind
You shouldn't need a luxury car to appreciate the finer things in life. In fact, if you treat your ride as you should, even an everyday car will become something greater than a means of transportation. Better still, developing the right habits today will ensure you'll be ready in the future for the luxury automobile you aspire to drive.
Really, it's not that hard. Just keep the accessories classy, take care of the appearance, drive with respect, and ensure your tires and other parts are always in tip-top condition. This way, even if the car you're riding in today isn't super expensive, you will always be in a luxurious state of mind.