Giancarlo Perlas
July 26, 2018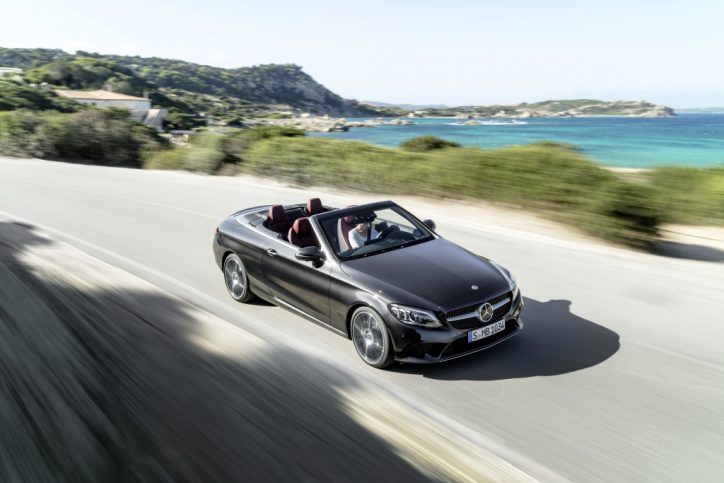 An estimated 10,800 units of the Mercedes-Benz C-Class are subject for recall. The 2017 to 2018 models of the C300 and C300 4MATIC Cabriolets as well as the Mercedes-AMG C43, C63 and C63 S Cabriolets were among the products mentioned in the advisory.
The Problem
According to Cars.com, the recall was due to the bonding issue that traces back to the production line of the vehicles affected. The problem may cause the rear beltline trim to separate from the auto. This could cause a road hazard, and it increases the risk of a crash.
Ways for Owners to Find Out If Their Mercedes-Benz C-Class Cars are Covered by the Recall
Mercedes is expected to send notifications to the owners of the affected C-Class cars by September 9, 2018. As an alternative, to know whether their vehicles are covered by the recall, C-Class owners can contact the automaker or their dealerships through their hotline or website for inquiries.
They can also contact the National Highway Traffic Safety Administration through their hotline or website to find out whether their autos are included in the recall or not. C-Class owners will only need to enter their vehicle identification number (VIN) in the homepage of the agency to know if there are recall advisories for their cars.
The Fix
Mercedes, through its dealerships, will inspect the cars covered in the recall, particularly in the rear beltline trim area. If found to be faulty and it imposes a risk, the component will have to be replaced.
The repairs will be made for free, so all the owners of the recalled C-Class have to do is bring their autos to their respective dealerships.