Giancarlo Perlas
July 27, 2018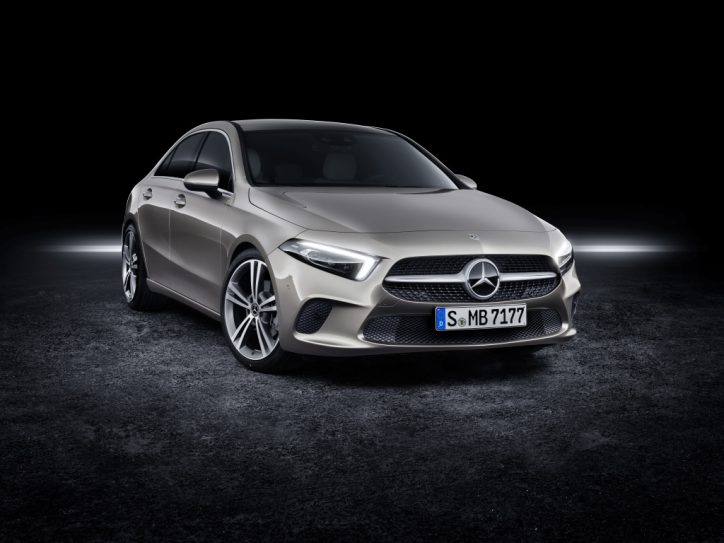 The Mercedes-Benz A-Class Sedan carries all the design elements that make its hatchback counterpart successful in the European market—all except the rear trunk. The car also remains true to the promises its concept form introduced, and it is equipped with an advanced interior tech, thanks to the integration of the MBUX (Mercedes-Benz User Experience) interface. To top it all off, it is hyped as having the lowest drag in all production vehicles worldwide.
With all the goodies the A-Class Sedan carries, many are wondering how much it will cost when it rolls out in the US market in the latter part of 2018. For now, Mercedes is mum on the pricing of their latest A-Class variant. However, according to industry estimates, the auto will have a price tag around the $30,000 mark.
The numbers will make the A-Class Sedan the entry-level Mercedes in the US market. It would replace the CLA Coupe in that position.
It should be noted that the CLA Coupe is currently priced at $33,100. The more expensive cost of the CLA than the A-Class Sedan is justified since the four-door coupe sits above the new compact sedan in the hierarchy of Mercedes luxury cars.
Performance
Upon its debut, the A-Class Sedan is only offered in A220 trim. Beneath the car's hood is a 2.0-liter turbocharged inline-four engine. The unit produces 188 hp and 221 lb-ft of torque, which may not be much by today's standards, but it is still a pretty decent output.
The power of the car is distributed via a 7-speed automatic to either a front-wheel-drive system or an all-wheel-drive system. The top speed of the auto is electronically-limited at 130 mph.
Mercedes hadn't released the official 0-60 mph acceleration time of the A-Class Sedan yet. Given its very low drag and powertrain though, the FWD version might cover that in 6.8 seconds. Meanwhile, the estimate for the AWD is at 6.6 seconds.