Giancarlo Perlas
September 19, 2017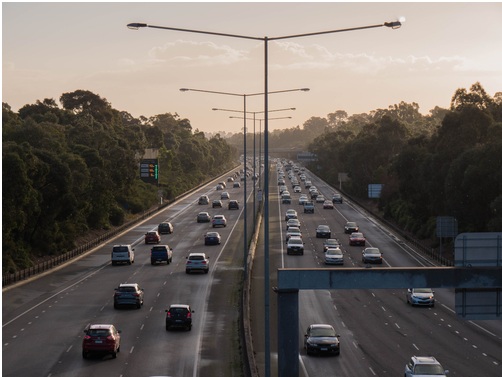 Today's driving experience is more connected than ever before. This is especially true when it comes to Mercedes-Benz, as the luxury car maker is strides ahead of its competition in tech related areas. From apps that connect drivers and autonomous driving to remote start from anywhere and seamless white-glove service, with these smart features, connectivity is within reach.
The Mercedes Me App
Considered the ultimate resource for Mercedes-Benz owners, the Mercedes Me app, compatible on both Apple and Android Devices, drivers can control their car from wherever they are. Users can locate their vehicle via the app, control the horn and lights, lock the vehicle or implement remote start. Additionally, drivers can plug in directions by sending data points directly to their vehicle through the app.
Partnering this innovative app with cutting-edge technology like the Samsung Galaxy S6 edge plus makes for an even better experience, as the smartphone offers long-lasting battery life. Plus, the Samsung Galaxy S6 edge plus can charge from zero battery to 35 percent in just 15 minutes, giving drivers battery life while out on the road.
Google Home
Through the Mbrace subscription, the Mercedes-Benz' in-car remote, navigation and entertainment controls, owners can connect their vehicles to Google Home. The seamless integration is currently available in the United States and can be used to do things like lock up the doors, find an address and even start the engine just by saying "OK, Google…"
Amazon Alexa
Like Google Home technology, Amazon Alexa can be partnered up to the Mercedes Me app. Once connected Mercedes' drivers can plug in directions, implement remote start and control additional native vehicle features. Users can also connect their cars to Amazon Dot, too. Both Amazon Alexa and Dot are available online via Amazon.
Mercedes-Benz Concierge
Drivers searching for white-glove personal assistance should look no further than the Mercedes-Benz Concierge. This helpful service, available simply by pushing the i-Button or via Mbrace, is accessible wherever the driver has connectivity. When activated, the service uses interactive voice response to provide a host of options including driving directions, movie, sporting or concert tickets and directions, unique requests such as gift purchases like flowers or gift cards, reminders for events like birthdays and anniversaries, airline reservations and ticket information, assistance wiring cash, lost baggage assistance and medical help and support.
Autonomous Driving
Mercedes-Benz is a leader in innovation, and the luxury car maker is taking the lead with its new E-Class model. This new model marks a new era in the capability of the driving machine, according to Mercedes-Benz, and is hands-down the most technologically-advanced car on the road today. The E-Class' innovations in predictive safety reset autonomous driving are setting a new standard for all cars.
Additionally, the slick Mercedes-Benz F 015 Luxury in Motion research vehicle is plenty capable of driving itself while passengers can totally relax in its cabin, with a sense of total connectivity while inside. The show-floor concept car is a functioning preview of what is to come.
These Mercedes-Benz innovations show all of us that our cars, and how we connect to them, are still evolving, becoming better, allowing us to be more connected to how we drive, where we go and how we get there, than ever before.