Giancarlo Perlas
September 19, 2017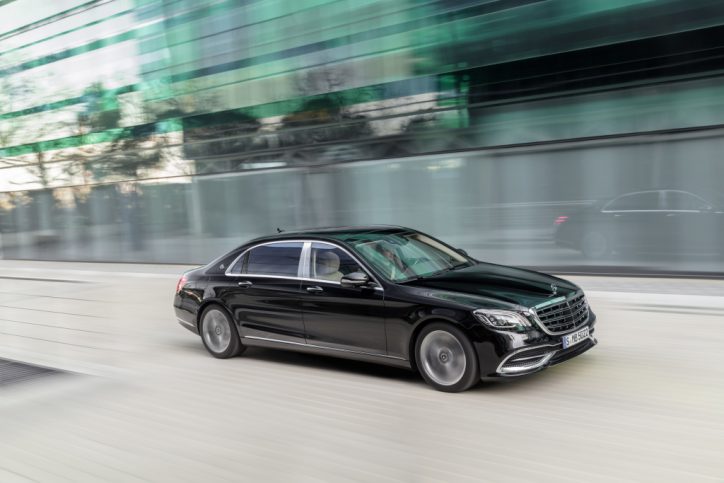 When flying over the major destinations in Europe like Rome, Milan, Munich, Barcelona, Zurich and others, it is highly recommended that you avail of premium car rental services. Of course, there's no better way of enjoying the road than in a Mercedes-Benz.
Some might argue that it is more economical or practical to rent ordinary cars than to rent Mercedes. The primary reason for the reluctance of some people to choose a premium car is the rental cost.
When in a premium car, you will surely have better driving experience, comfort and safety. Mercedes is definitely known for the mentioned factors that is why it continues to gain awards from prestigious organizations and get good reviews from critics.
The Mercedes vehicles found in Lurento Car Rental Marketplace are made to cater to the different requirements of clients. For people looking for the best features offered by the German brand, they can get the flagship S-Class. Those who are more inclined in performance and sportier cars can go for the Mercedes-AMG GT or SLS. Yes, they have the rare SLS if you wish to enjoy one. Others who want a more rugged ride can take the iconic G-Class.
Memories are Forever
While some of these may require you to spend more, you will certainly get your money's worth anyway. The fun you will have driving the said cars and the memories you will collect along the way will be priceless. It should be noted too that if you wish to make an impression to the people you are meeting, a luxury car is guaranteed to let you make an impact.
Many Mercedes Models to Choose From
On the other hand, there are still ways to do away with the expensive rental costs while enjoying a premium car ride. The competitive pricing of the Lurento alone will make it very affordable for you to drive a Mercedes without any hassle at all. Aside from the S-Class, G-Class, AMG GT and SLS, they also offer other vehicles bearing the three-pointed star logo like the E-Class, C-Class, A-Class, B-Class, GLS, GLC, GLE, GLA, CLS, and CLA, among others. In addition, the cars come in their standard, coupe and convertible variants too.
Watch Out for Price Slashes
For more savings, watch out for promos from the car rental service provider that will let you get discounts. Moreover, take into consideration the law of supply and demand. During lean months, you might even score lower rental costs.
Insurance
If you are worried of getting into an accident and spending more penalties when driving a premium car, the good news is that these cars are insured. Therefore, if you got involved in an accident despite exercising the proper diligence in the road, the insurance provider of the car rental service will cover the damages.
Easy Booking
The kind of service given by Lurento is straightforward. You can book the car that you want by simply using their online platform. The process has been streamlined to make it very convenient for their customers.
See it for yourself and let us know what you think.