Giancarlo Perlas
September 27, 2017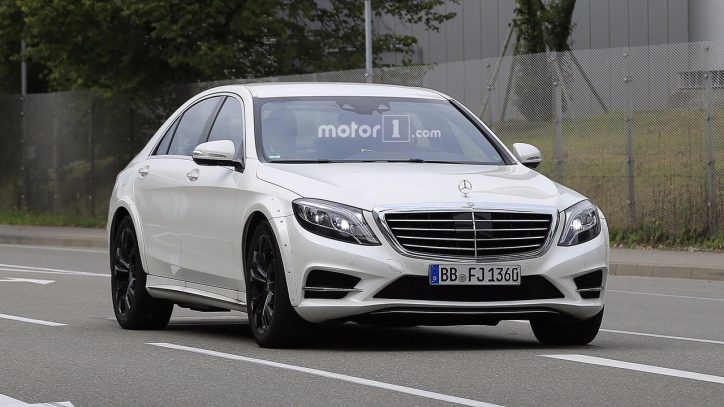 New spy shots recently revealed that a next-generation Mercedes-Benz S-Class is in the works. The unit will probably be released in 2020 as a 2021 model year car.
The vehicle in the images supplied by Motor1 shows the body of the S-Class sedan that we have now. However, the source claimed that the car is simply a test mule housing the mechanical package of the next-gen model, which is still in its initial development stage.
For now, it is still too early to speculate on the features of the 2021 Mercedes-Benz S-Class. The report said it might be based on the new MRA platform of its maker, which is designed for rear-wheel drive cars. The auto is expected to be lighter than the present model too as it will likely make extensive use of aluminum in its armor combined with some carbon fiber reinforced plastic elements. The extended fenders of the unit also hint that the next S-Class will have a wider track.
Citing a CAR magazine article last year, the next-gen S-Class is rumored to serve as the basis for the reintroduction of the SEC range. The reborn SEC will probably mix the design elements of the S-Class Coupe with its long-wheelbase version. Picture it as having the dimensions of the long-wheelbase model of the series matched with the swooping roofline of its two-door sporty model.
Together with the next-gen standard S-Class, the SEC range will possibly carry a level 3 semi-autonomous driving system.
2021 Mercedes-Benz S-Class Test Mule Spy Shots
Check out the new spy photos of the test mule for the next-generation S-Class in the gallery below: