Giancarlo Perlas
August 5, 2017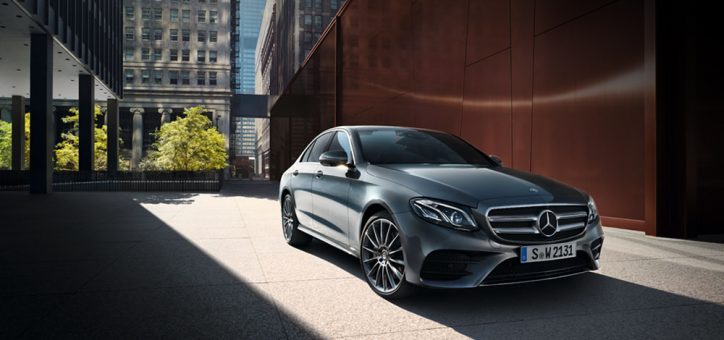 After breaking its half-year company record, Mercedes-Benz shows no signs of slowing down. In the month of July, Mercedes sales displayed a double-digit growth.
According to Daimler, the starting month of the third-quarter saw Mercedes sales reach 181,791 units. The numbers translate to an increase of 11% compared to the same month of last year. The figures also brought about the best-ever July sales of the three-pointed star brand.
Overall, Mercedes has sold 1,326,065 vehicles globally from January to July of 2017. Looking at the records from the same period of last year, Mercedes sales went up by 13.3%.
Britta Seeger, Member of the Board of Management of Daimler AG responsible for Mercedes-Benz Cars Marketing & Sales, expects the momentum of the company to continue. She projected that additional demand for Mercedes will be made by the new S-Class Saloon. The boost in sales will be further supported by the milestones in autonomous driving and new driver-assistance package of the automaker.
On the other hand, the smart division of Daimler sold 10,268 units in July. Sadly, the sales of the brand dropped by 2.8% based on a year-on-year comparison. From January to July of this year, smart sold only 80,142 vehicles, dropping by 4.7% from the same duration of last year.
Combining the sales of Mercedes premium cars and smart, the total figures is at 192,059 units for July 2017, showing a 10.2% rise from the same month of 2016. From January to July, the sales of the two was better by 12.1% to 1,406,207 units delivered to customers.
For the month that just ended, the E-Class Saloon and Estate models contributed to 64.6% in Mercedes sales. Furthermore, the premium SUVs of the brand saw a 14.6% growth in July compared to the same month of last year by selling 62,521 units.
Lastly, around 18.2% of the July sales were attributed to the coupes, convertibles and roadster models of Mercedes. The company sold more than 14,000 units of the said variants.