Giancarlo Perlas
July 13, 2017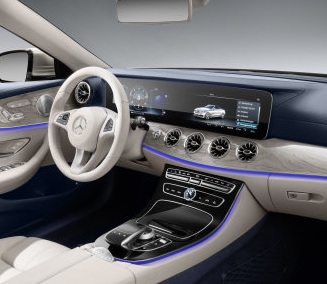 A year after the current generation became available to the market, the Mercedes-Benz E-Class is already being fitted with tech and interior upgrades. Chief among these standout upgrades is the E-Class' Linguatronic voice recognition unit.
In this latest upgrade, the voice recognition system can now control features aside from the usual infotainment and navigation systems.
Now, the E-Class can connect and access the climate control settings, lighting and car information features, seat heaters and coolers, current speed limit, demisters, next service timing, and other convenient options.
The upgrade will also allow drivers or passengers to interrupt the verbal prompts and output, allowing for a faster and smoother experience. Instead of having to wait for the action to finish to prompt it to a succeeding one, users can now interrupt a command.
Then, from 11 languages, there are now 22 languages available for the system. Mercedes has yet to release which 11 additional languages are these.
According to Mercedes, there are other upgrades to the E-Class, particularly for the car's interior tech. Expect to see new Nappa leather options in macchiato beige and yacht blue, a two USB ports for rear seat passengers, two new open-pore wood trim options, and audio feedback for the steering wheel buttons.
For a more relaxing atmosphere inside, the ambient lighting system has been upgraded to 64 available colors, three zones, and an automatic dynamic mode. This can respond to climate control temperature setting.
More details about the interior and tech upgrades for the current generation Mercedes-Benz E-Class are bound to arrive in the coming days, so stay tuned for those.