Ryan Joseph Ramos
May 14, 2017
Lewis Hamilton took home the win at the 2017 Spanish Grand Prix, thereby breaking a streak of 10 different winners by becoming the sole repeat winner in the last 11 years.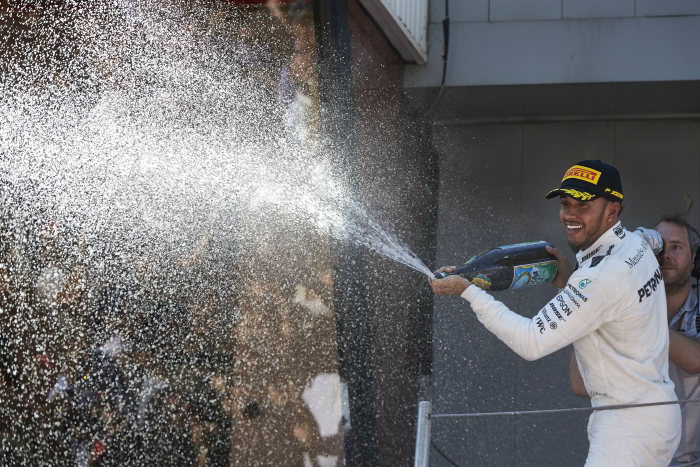 Hamilton not only scored his second victory of the season, he also recorded his second hat trick this year as he started from pole and also set the fastest lap in the race. This is the British driver's 12th career hat trick, which puts him in second all-time behind Michael Schumacher who recorded 22. It is also Hamilton's 55th career victory.
Only three current drivers have won twice in Spain–the other two being Kimi Raikkonen and Fernando Alonso.
Sebastian Vettel had to settle for second place, which is still remarkable as he keeps his streak of finishing in the podium in all races so far in 2017. Vettel had to struggle being behind the other Mercedes car of Valtteri Bottas.
"We lost four seconds," the Ferrari driver said. With Bottas holding down Vettel for a few laps, Hamilton was able to close the gap and eventually pounce.
With the win, Hamilton cuts into Vettel's lead in the drivers standings. With just 6 points separating the two contenders, it's going to be a tight battle from here on out.
An engine failure forced Bottas to retire in lap 39. He would have to take solace in the fact that he helped the team achieve a win in the race despite failing to finish. And he was primed for a third-place finish, too.
Daniel Ricciardo was the one who took the final podium spot, in what was the Red Bull driver's first top-three finish of the season. The Force India cars were great during the 2017 Spanish Grand Prix. Sergio Perez finished fourth, while Esteban Ocon went fifth. This makes Force India the only team so far this season to have both its cars finish in the points in each race.