Giancarlo Perlas
April 28, 2017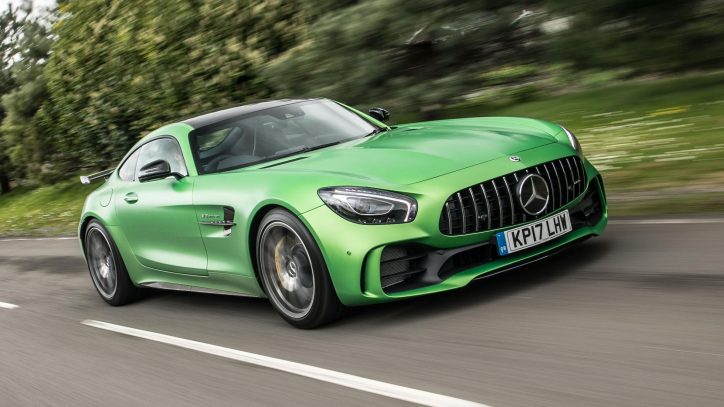 The Mercedes-AMG GT R is also known as the "Beast of Green Hell." For obvious reasons, that's because of the car's powerful engine, great performance and very aggressive looks.
TopGear recently put the UK model of the sports car to the test in order to see if it definitely lives up to the hype. They sure did have a lot of good things to say about it.
Engine
The Mercedes-AMG GT R is equipped with a 4.0-liter biturbo V8 engine. It can produce 577 bhp and 516 lb-ft of torque. The zero to 62 mph acceleration of the auto is at 3.6 seconds with an electronically-limited top speed of 198 mph.
Design
The Mercedes-AMG GT R is the evolution of the Mercedes-AMG GT and inspired by the Mercedes-AMG GT3 race car. Among the prominent changes in the GT R compared to its standard version include the Panamericana grille, wider fenders, added air intakes,  fixed rear wing, enhanced side aprons, redesigned suspension plus massive sports wheels and tires.
Price
The brand new Mercedes-AMG GT R costs £141,190 in the UK.
Actual Performance
Ollie Kew of Top Gear commented that the vehicle is too wide, jarring, snatchy and "more of a Dodge Hellcat with the steering wheel on the correct side" than a Porsche 911 rival. However, he found many improvements in the GT R compared to its GT S sibling.
Kew was particularly impressed by the maneuverability of the sports car. Then its brakes performed smoothly along the way. Moreover, he praised the auto's short gear ratios that certainly go well with UK's winding roads and ever-changing speed limits. Lastly, he appreciated the tune of the vehicle's exhausts.
Overall, Top Gear said the GT R is more usable and more engaging than the GT. It had the right mix of professionalism and personality in it, making it truly worthy of its name.