Giancarlo Perlas
August 9, 2016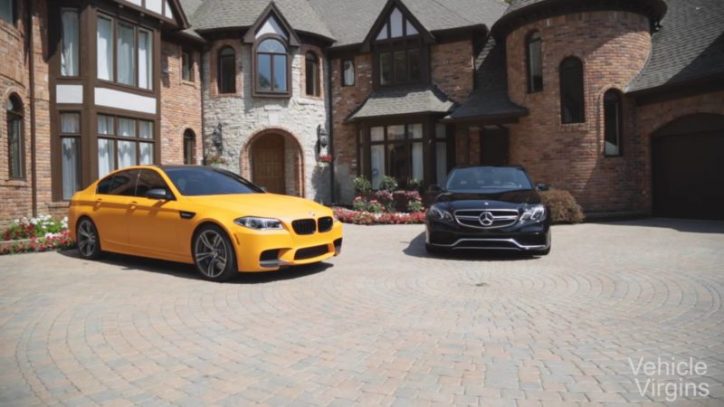 With more than 500 hp in their cores, the Mercedes E63 AMG and the BMW M5 have always been pitted against each other. In the video you are about to see below, which was uploaded via YouTube, let's watch the review of the two sedans.
But first, let us quickly look at the tale of the tape of each car first:
Prices
The Mercedes-AMG E63 is the more expensive between the two with a $102,625 starting price based on CarAndDriver. The BMW M5 has a lower cost with a $95,095 tag. It should be noted though that the prices of the two increase depending on the additional packages buyers will include in their purchases.
Engine
The Mercedes E63 AMG comes in four-wheel drive configuration. The unit houses a 5.5-liter biturbo V8 engine capable of producing up to 577 hp and 590 lb-ft of torque. The numbers allow the car to sprint from zero to 60 mph in just 3.4 seconds. The top speed of the auto is electronically-limited to 174 mph.
The BMW M5 has a rear wheel drive specification. It carries a 4.4-liter biturbo V8 engine with 560 hp and 500 lb-ft of torque. The car can accelerate from zero to 60 mph in just 4 seconds. The maximum speed of the vehicle is electronically-limited to 160 mph.
Style
Like what the host said in the video, the E63 AMG offers a more luxurious look with a mix or aggressive design, which mirrors both its classy Mercedes appeal and AMG status with powerful engine specs. The M5, on the other hand, is more straightforward with its sportier appeal.
Video
Now, let's watch how the Mercedes E63 AMG fares against its rival BMW M5: