Giancarlo Perlas
August 8, 2016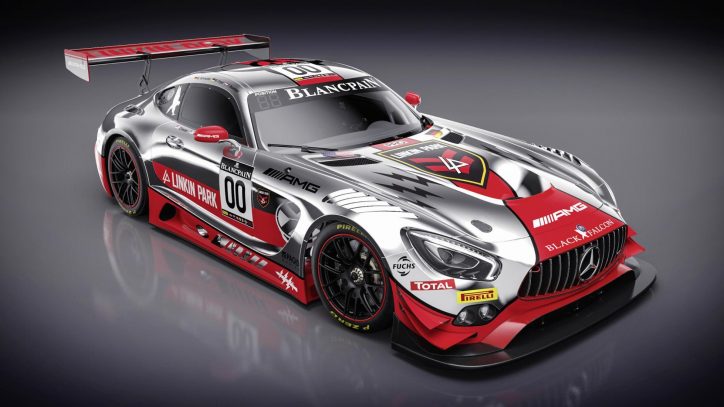 Linkin Park and Mercedes-AMG have been closely associated lately. Early this year, we have seen the band attend a Mercedes-AMG Driving Academy Winter Sporting Program wherein the guys showcased their driving skills behind the steering wheels of some AMG cars, including the Mercedes-AMG GT. Then they also did the background music for the Mercedes-AMG GT R spot of Lewis Hamilton.
Recently, Linkin Park and AMG once again collaborated for a special project. This time, it involved the Mercedes-AMG GT3 race car, which is where the GT R road car is based.
The bandmates were tapped by AMG to come up with a new livery design for their GT3 race car. According to a source, the customized GT3 car was for AMG's Black Falcon Team. The vehicle was used at the 24 Hours of Spa event.
Mike Shinoda and his bandmates have been known to design the cover arts of their albums. They have incorporated well in their cover arts their years of experience in doing street style art plus Shinoda's accumulated knowledge in design school. Now, they brought their combined artistic skills for the AMG GT3.
The finished product was an AMG GT3 with chrome finish. Then they had a wide sporty red strip running over the top of the car's rear compartment all the way to the hood. The same red accent adorned the base of the vehicle along the bumpers and side skirts. Symbols like lightning bolts, biohazard sign, and Linkin Park logos decorated the car too. The rear wing in particular had a huge "Linkin Park" lettering in it as well.
Linkin Park Mercedes-AMG GT3 Photos
Check out some of the photos of the AMG GT3 customized by Linkin Park in the gallery below: