Peter Parcon
June 29, 2016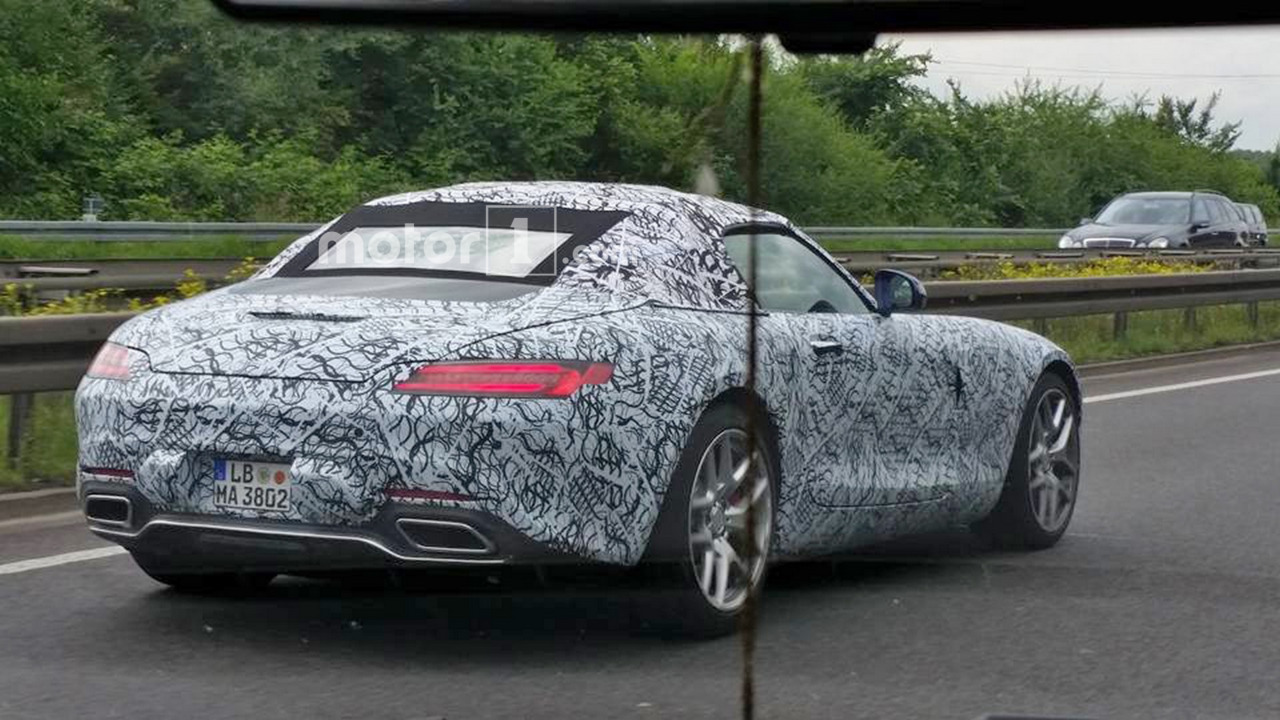 Even as the Goodwood Festival of Speed became the venue for the introduction of the Mercedes-AMG GT R recently, it appears the luxury vehicle manufacturer is already working on an upcoming variant of the luxury vehicle. Two images emerged recently showing the upcoming Mercedes-AMG GT Roadster, as shown on a report from motor1.com.
The GT Roadster was spotted on the Autobahn as it was being compared with a Porsche 911 Cabriolet. While the design of the Roadster essentially remained unchanged, a retractable soft top was added along with a spacious rear trunk with a third brake light installed on it.
The interior features a similar design as the coupe, but it may undergo a number of minor enhancements including the addition of controls for its power roof and possibly Airscarf seats.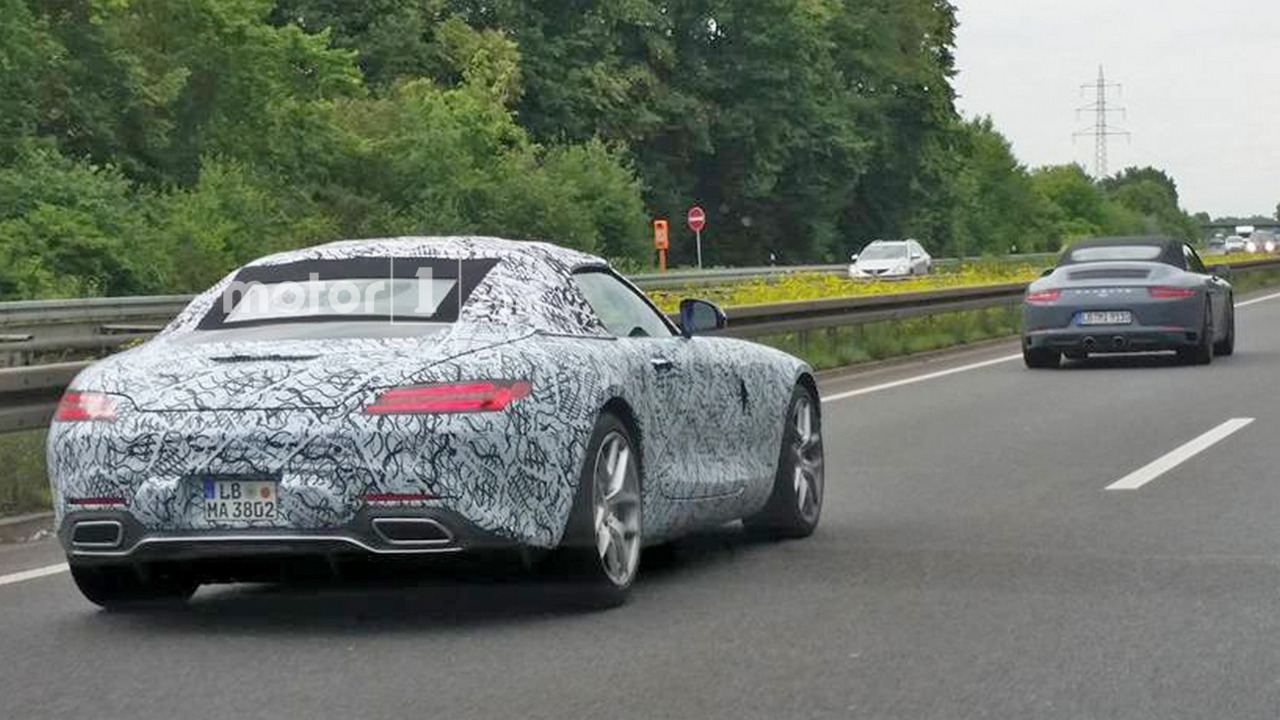 The new Mercedes-AMG GT Roadster may feature a biturbo 4.0-liter V8 engine with a power output of 456HP and torque of 443 lb-ft. With these figures the 0 to 60 mph acceleration of a standard model is at 3.9 seconds. The top speed for this particular engine is at 189 mph.
A Mercedes-AMG GT S Roadster may also be offered in the market. The GT S Roadster is expected to feature an enhanced V8 engine offering 503 HP of power along with 479 lb-ft of torque. This particular powertrain allows it to accelerate from 0 to 60 mph within 3.7 seconds before it reaches its 193 mph top speed.