Peter Parcon
April 30, 2016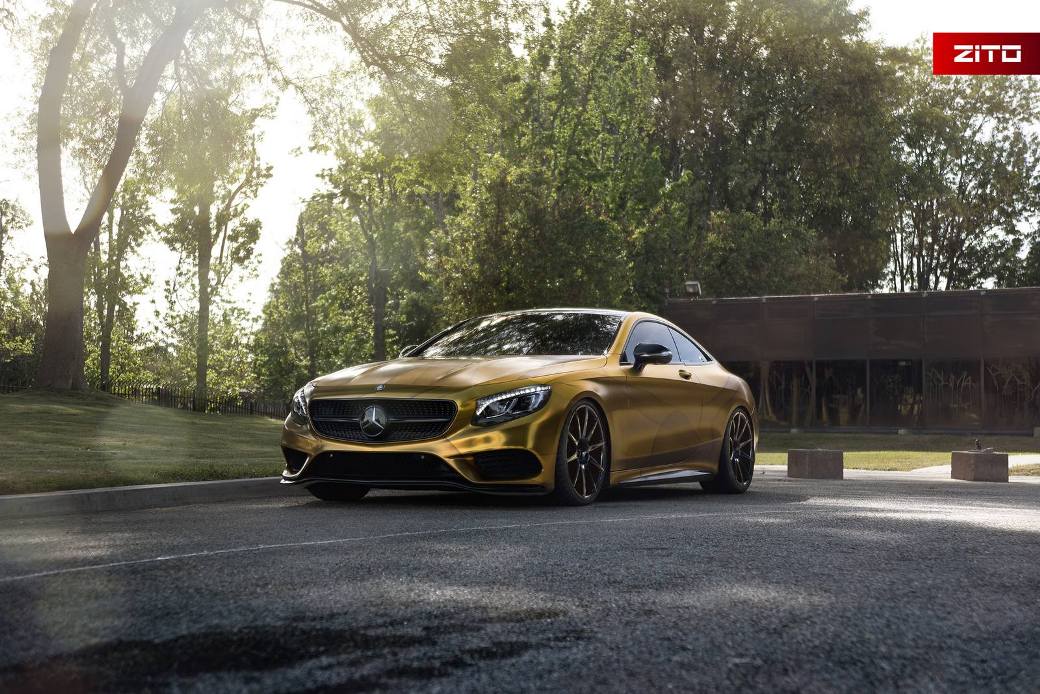 A 2016 Mercedes-Benz S500 Coupe was given an excellent-looking gold wrap by Impressive Wrap recently, as shown on a report from gtspirit.com. Even without the gold wrap provided by the Los Angeles-based company, the S500 is already impressive since the Mercedes-Benz S-Class is considered to be one of the most elegant-looking lines of luxury vehicles ever produced by Mercedes-Benz.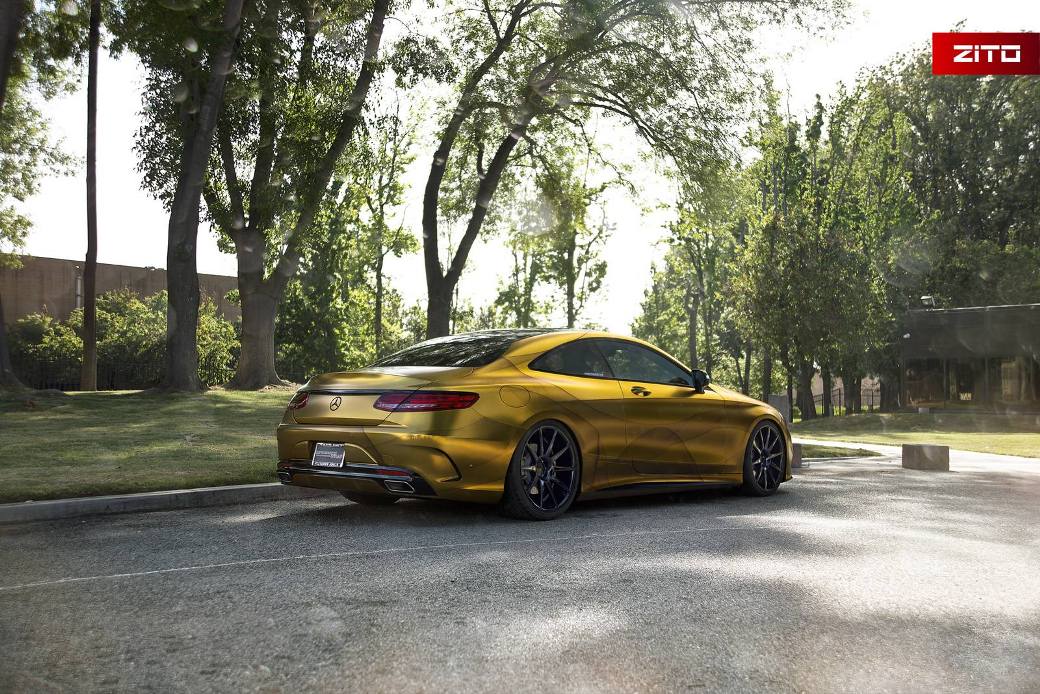 In addition to the gold wrap, the S500 also receive a brand new set of Zito Wheels. While the wrap appear to be solid gold when viewed from a distance, closer scrutiny shows that the wrap has a superb-looking Hexis design that covers the entire vehicle.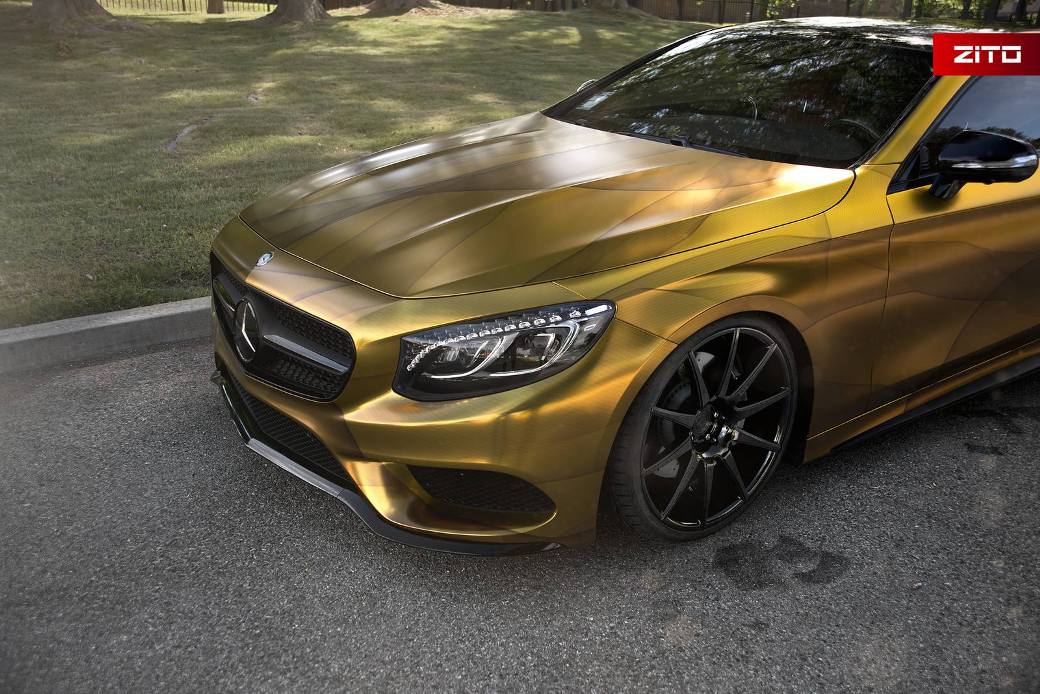 The Zito Wheels installed on the S500 measure 21 by 9 inches and 21 by 10 inches in front and at the back, respectively. These wheels have an eye-catching Gloss Black shade and are wrapped in Toyo T1R tires measuring 255/30/21 in front and 295/25/21 at the back.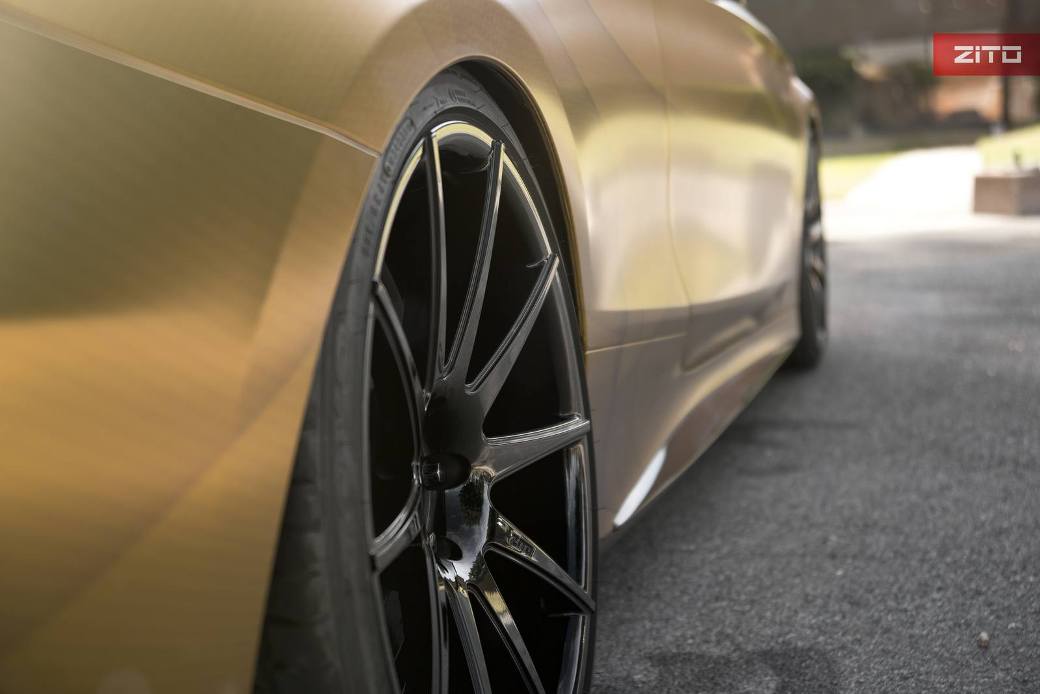 A set of lowering links from Ghost Motorsports completes the overall appearance of the gold-wrapped 2016 Mercedes-Benz S500 Coupe.