Peter Parcon
February 16, 2016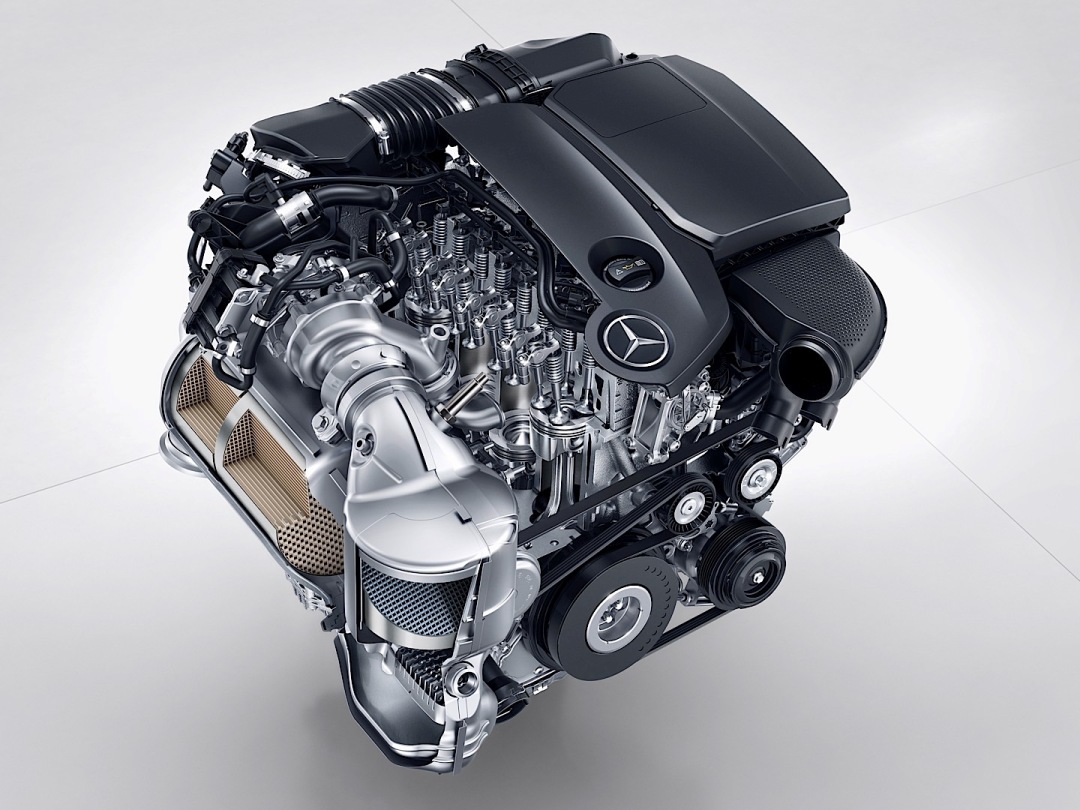 Mercedes-Benz recently provided a detailed description of the 2.0-liter four cylinder turbo-diesel engine it developed for the Mercedes-Benz E 220d, as revealed through a report from autoevolution.com.
The new engine serves as to break the ground for the development of turbo-diesel engines in the future. The new OM 654 will make its debut once the E 220d becomes available in the market. It is more compact and 17 percent lighter compared to its predecessor. The reduced weight of the OM 654 is mainly to its lower displacement, the use of single-stage turbo-charging, its aluminum crankcase and the plastic engine mounts used in reducing vibration.
The cylinder spacing of the new engine was also reduced from 94 mm to 90 mm. The camshaft drive is positioned at the rear or the transmission side that resulted to a reduction in overall height. The new turbo-diesel engine for the Mercedes-Benz E 220d is also the first four-cylinder engine to have an all-aluminum construction.
The fuel consumption of the new engine was also reduced by 13 percent compared to its predecessor, the OM 651. The new engine also has lower levels of noise as well as reduced vibration due to a newly-developed technology. The engine made use of a fourth generation common rail injection system. It also features steel pistons featuring stepped combustion bowls and NANOSLIDE cylinder coating.
While the new OM 654 will be initially used on the Mercedes-Benz E 220d, it will be used on a good number of vehicle models of the luxury vehicle manufacturer. The power ratings of the models will range from 122HP up to 195HP. This makes the new turbo-diesel engine usable to a number of vehicle models.
When it is used on the Mercedes-Benz E 220d, the luxury vehicle will be capable of accelerating from 0 to 62 mph or 0 to 100 km/h within 7.3 seconds before it reaches its top speed of 149 mph or 240 km/h. Its fuel consumption is around 4.3 to 4.7 liters for every 100 kilometers for city driving. On the other hand, highway driving is from 3.6 to 4.1liters for every 100 kilometers.
The new engines of Mercedes-Benz have been designed to comply with upcoming emissions laws. The Mercedes-Benz E 220d featuring the OM 654 will be available in the market by spring in Germany.