Peter Parcon
August 17, 2015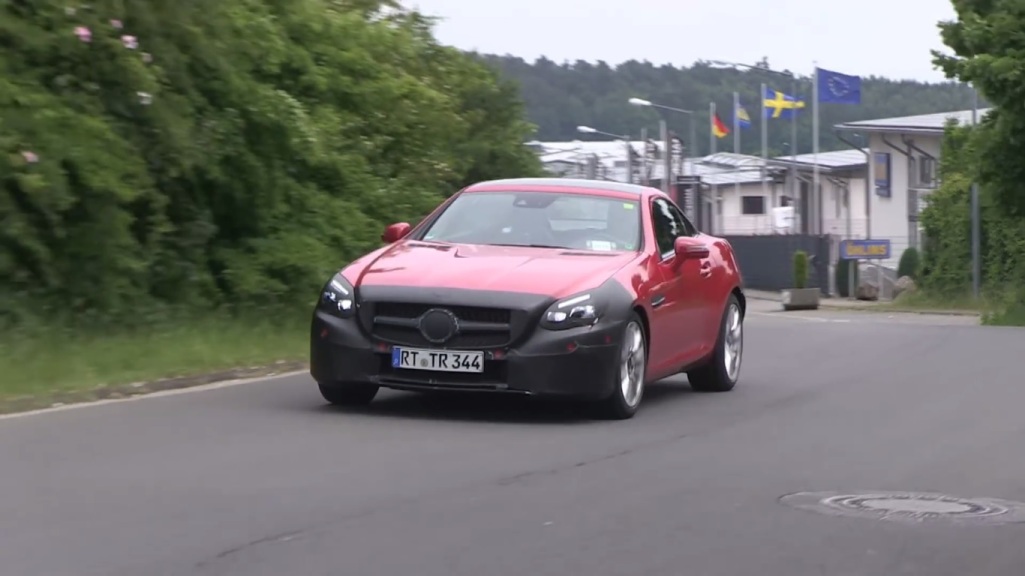 A prototype of the upcoming 2016 Mercedes-Benz SLC or the face-lifted SLK was spotted going through the track over at Nurburgring, as shown on a report from worldcarfans.com.
One notable upgrade found on the SLK was its LED headlights, as Mercedes-Benz has started to replace the bi-xenon headlights for its upcoming models. The new headlights are quite visible since the near-production prototype only had minimal camouflage. Since LED daytime running lights will be incorporated into the new headlights, the DRLs installed on the front bumper of the SLK will be removed.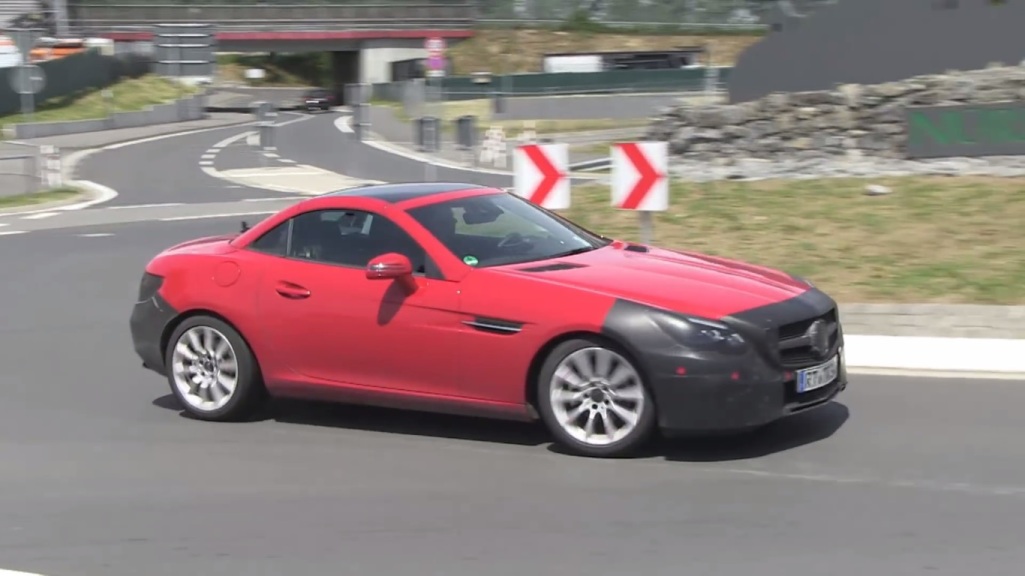 The taillights were also changed as the reverse lights are already thinner compared to the current model of the SLK, which is situated on the top of the light cluster. While the front and rear bumpers may be modified, the side profile is expected to receive minimal modifications. The alloy wheel design and interior cabin of the 2016 Mercedes-Benz SLC may also go through some changes, but these are expected to be minimal.
However, one notable addition to the model range is a SLC 450 AMG Sport model featuring a 3.0-liter twin-turbo V6 engine mated with a seven-speed automatic gearbox. The V6 engine is capable of producing 360 HP of power and torque of 382 lb-ft. In addition to the upgraded engine, this upcoming model of the luxury vehicle will feature a bold body design, better brakes, as well as bigger alloy wheels.
Mercedes-Benz is expected to accept orders for the SLC by December. Due to this, the luxury vehicle may be officially launched during the Frankfurt Motor Show next month. However, potential buyers are not expected to receive the delivery of the 2016 Mercedes-Benz SLC until March next year.