Giancarlo Perlas
July 24, 2015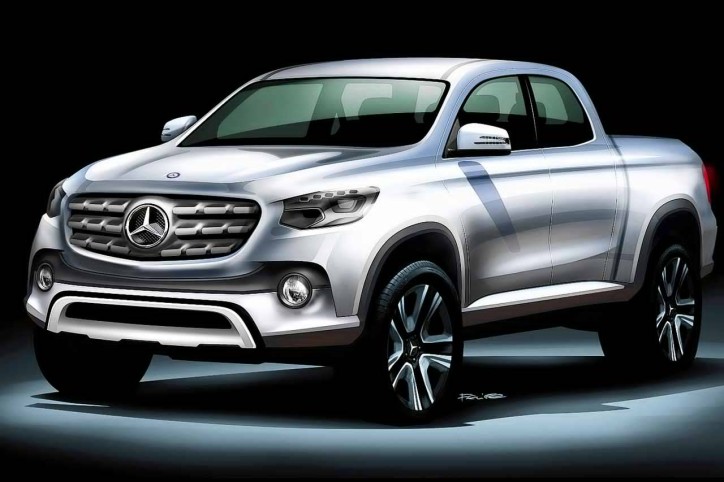 A new interview with Diane Tarr, Australia's Mercedes-Benz Vans managing director, hinted about the power unit that might be installed under the hood of the upcoming Mercedes-Benz pickup truck, which will likely carry the model name GLT based on earlier reports. She mentioned about the possible architecture of the vehicle too.
Tarr discussed with Drive during the launch of the latest Vito and Valente in Australia that the Mercedes-Benz GLT will most probably come with a diesel-powered six-cylinder V6 engine. The expected output of the power unit is at 190 kW with 620 Nm of torque. That's higher than the popular Ford Ranger's engine, which is configured to give off 147 kW and 470 Nm of torque.
The Mercedes executive added that there might be other engine options that will mirror the ones found in the passenger cars of the brand. She said they are looking to make a petrol power unit specially-designed for the Mercedes-Benz GLT as well, which will be sourced from the Nissan Navara where the ute shares its core engineering.
Citing insiders within the company, the source revealed that the Mercedes-Benz GLT will not be patterned with the Ford Ranger or the Mazda BT-50. Instead, it will be made to stand out on its own by featuring the premium feel, technology, and the drivelines of Mercedes. Tarr disclosed that the Mercedes-Benz GLT will feature a five-seating capacity in its cabin.
While it is obvious that the Mercedes pickup truck is aimed at North American customers, Tarr suggested that it will be offered in Australia also. She foresees the sale of the auto to start in 2018.
As for the pricing of the ute, Tarr declined to comment about it but she stated that buyers are presently prepared to spend at least $60,000 for it before dishing out more cash for its accessories. She pointed out that the cost of the GLT might be more expensive than the flagship models of its competitors. However, she cleared out that they will make sure that the cost will still be within a competitive range.