Muamer Hodzic
May 1, 2015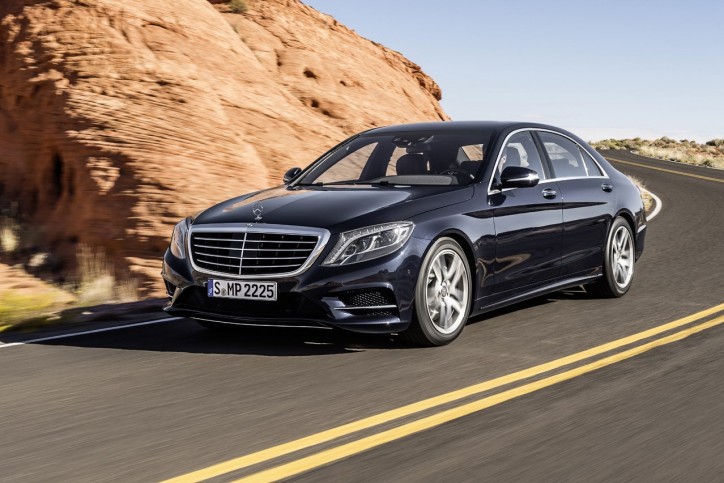 While the S-Class has been at the forefront of luxury automotive and technological design for over 4 decades the geniuses in the Mercedes-Benz workshop have truly outdone themselves with their latest creation. We were given the chance to compile some notes on Mercedes-Benz' latest invention courtesy of AutoNation who provided us some valuable face time with these beauties. With a gorgeous design geared towards creating an effortless, comfortable driving experience, this vehicle beats any and all competition both on the road and off. While there is a hefty price tag associated with such an incredible mode of transportation, we believe that you will be desperate to try one out for yourself once you see what Daimler has rolled off its production line.
The S Class Sedan: pros and cons at a glance
Pros:
 Incredible luxurious design
Amazing interior space
Built for comfort and safety
Futuristic technology everywhere
Cons:
The price tag
Many optional features are expensive
Overkill for irregular drivers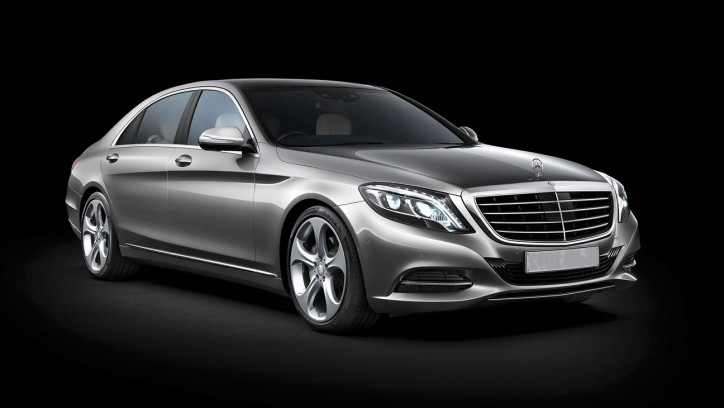 Base Specs:
Let's start with the components that make up the new 2015 S Class sedan. A large percentage of the chassis and exterior are developed from recycled materials. The interior is stunning and provides ample room for comfortable operation at all times. Optional leather packages allow you to customize your vehicle in any way you see fit, while the chrome fittings create a sense of superiority and elegance. A sleek design and engine options ranging anywhere from a "modest" V8 (388 HP) to an incredibly powerful V12 (449 HP) make this one of the cars to be on the lookout for throughout 2015.
For a more flashy option, consider the 2015 S Class Coupe, which is effectively a shortened version of the beautiful sedan. A 4.7-liter twin-turbo V8 powers this monster down the track at speeds of up to 130 mph (although we don't suggest you attempt it). The true value of both of these vehicles is their luxurious feel and their relaxation factors during use.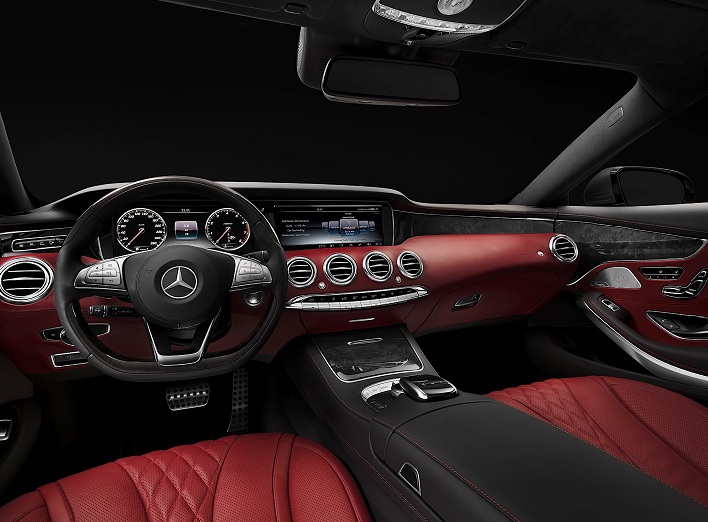 Technology:
While we have come to expect comfort and luxury from Mercedes-Benz, the 2015 S Class models have truly outdone all expectations. Not only do they live up to expectations, but they add a healthy dose of technology to the mix to create a one-of-a-kind driving experience. Consider the following: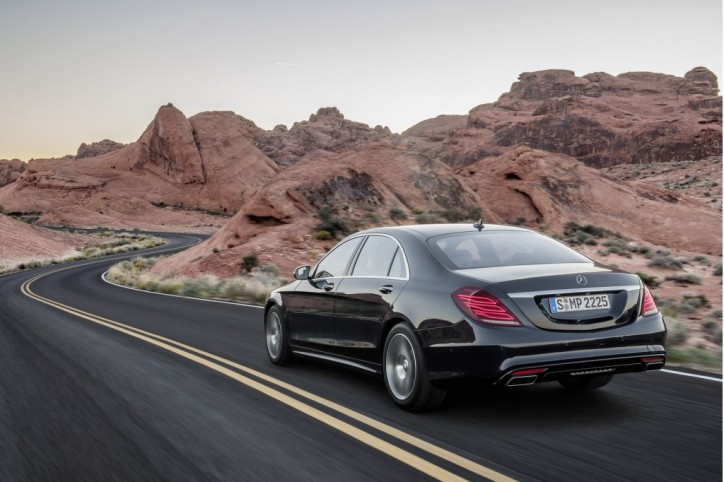 Air Suspension System
Operates to counter forces encountered during turns. This system keeps the car level and flat so you do not feel the forces acting on the vehicle and can sit back in comfort.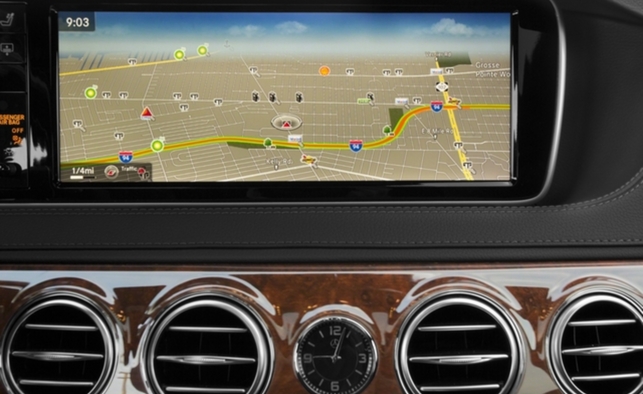 Voice-Activated Navigation System
Not only does the vehicle provide you with the option for voice-activated calling and music selection, it also has a built-in GPS system which can help you navigate any distance by spelling out a destination.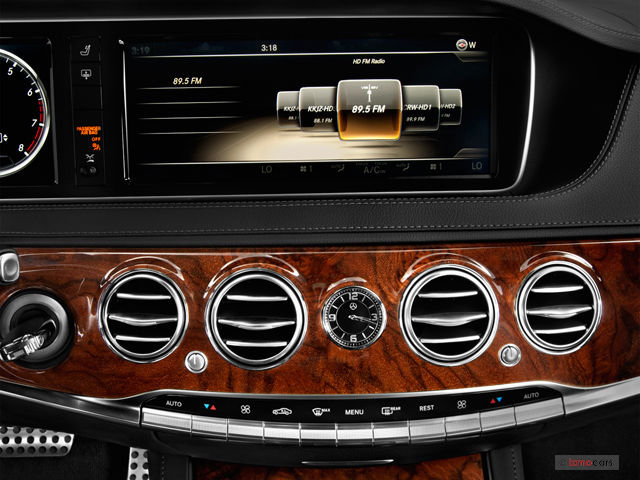 Automated Radio Control
This is one of the truly amazing features in the new S Class models, and will surely become widespread technology in the next 10 years. Automated Radio Control utilizes sensors located around the vehicle to determine the proximity of moving objects. In this case, the car can sense when other vehicles are approaching it – from the front, back or sides – and alter speed to avoid them. Tests have shown that the vehicle can actually stop itself from rear-ending another vehicle gradually enough to avoid being rear-ended in turn by the next vehicle in traffic. This device can be used while manually driving or with cruise control, meaning the car can practically drive itself.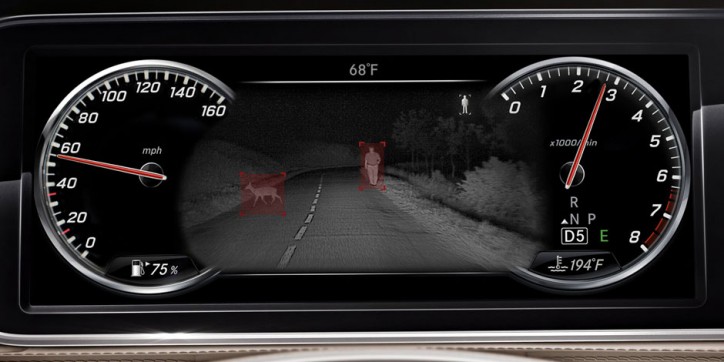 Infrared Front and Rear Cameras
The S Class also features an incredible safety feature for low-light operation. Infrared front and rear cameras provide you with an unrestricted view of the road ahead of you that surpasses anything that can be achieved through traditional lighting techniques and the human eye alone. This technology allows you to operate the vehicle on unlit roads without concern for your safety or of animal crossings. You will see them well before the situation becomes dangerous.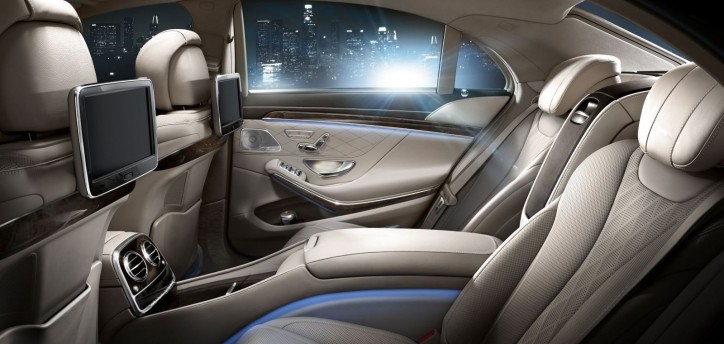 Seat Heating and Massage System
For premium relaxation and comfort, the S Class features heated seats with additional massage features which can operate at levels designated by the driver or front passenger.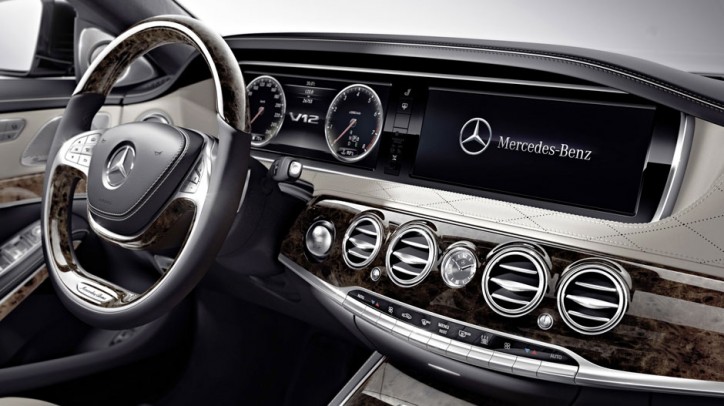 Entertainment Packages
Priced at $6400, the Burmester audio system used in both the S Class sedan and the coupe are second to none. Surround sound combined with the S Class' ability to capture live digital television (the first car to ever do so) and a DVD player make it a portable entertainment vehicle. You will never be more than 2 clicks away from your favorite form of entertainment, even when driving.
All of these features make for a stunningly comfortable ride filled with entertainment and relaxation. In fact, studies show that operating an S Class vehicle actually reduces the driver's heart rate by as much as 7 beats per minute. This means that driving a Mercedes-Benz S Class will actually help to prolong your life by reducing stress and anxiety!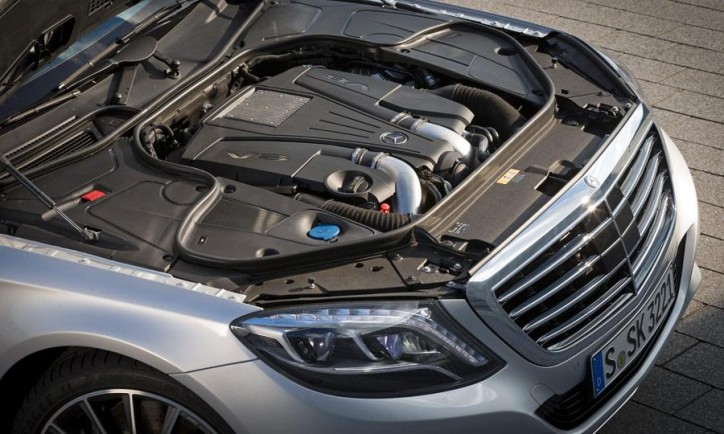 Performance:
There are mixed reviews for this vehicle, with some owners declaring that they faced tech problems and repeated repairs. That being said, the vast majority of reviews are positive and why not? With so many bells and whistles, it is hard to understand how anyone could not fall in love with these vehicles. Given the widespread opinions on the vehicle, we can safely say that it is extremely comfortable to operate, it produces very little sound when it is on the road, it keeps the driver relaxed and offers many safety options that are completely absent in most vehicles. With that in mind, it is understandable that one might be upset if it did not match their expectations based on the price.
Pricing:
Pricing starts at $94,400 for the S Class sedan and $120,825 for the coupe, although add-on packages can increases these numbers to $120,000 to $159,000 respectively. These hefty price tags make the S Class an extremely luxurious buy, but for those who can afford them, there is no doubt that they will leave you smiling from ear to ear during your travels.
Conclusion:
At the end of the day, purchasing an S Class sedan or coupe is probably out of most people's price range. However, the sheer level of technology, comfort, elegance and beauty lead us to declare that it is worth having a look at one if your budget allows for it. These vehicles are at the top of their game and have lit the path for future engineers in terms of their comfort and safety. It will not be long before the technology we are seeing in these vehicles makes its way to the mainstream cars as passenger safety and comfort become paramount. All in all, these cars are gorgeous additions to the road, and we strongly suggest considering them on your wishlist for when you go out looking for a vehicle.