Giancarlo Perlas
March 20, 2015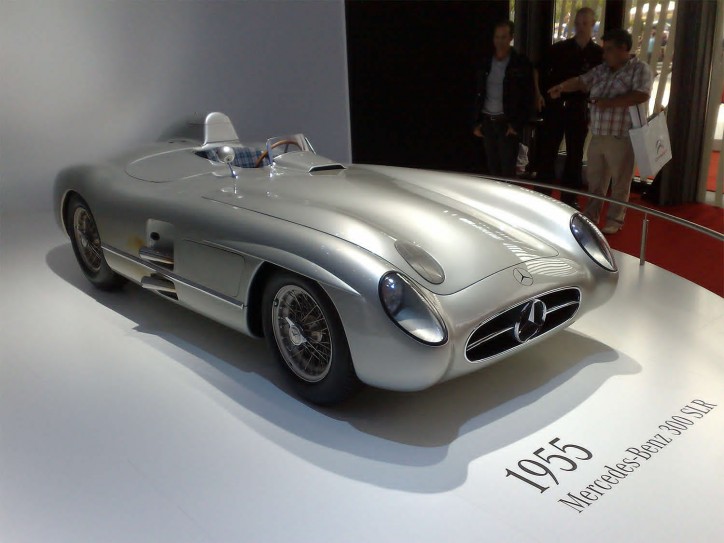 The iconic Mercedes-Benz 300 SLR will be making its appearance at the Lime Rock Historics 2015, which will be held from September 3 to 7. The W196 Formula One Grand Prix car will also make it to the event. Together with the cars are the racing legends Sir Stirling Moss and Jochen Mass.
The Mercedes-Benz 300 SLR, with the body number 722 was driven by Moss and Denis Jenkinson to victory in the 1955 Mille Miglia race. The numbers indicate the 7:22 AM starting time of the car in the race.
On the other hand, the W196 car was the one driven by the famed Juan Manuel Fangio and Moss in F1 in the same year the 300 SLR was triumphant in Mille Miglia. The car gave Fangio and Moss the one-two rankings in the World Championship of the period.
Mass was a winner of the historic 24 Hours of Lemans in 1989. His car on that endurance race was the Sauber Mercedes C9. That is just one of the many accomplishments he had in his racing career as he was dominant as well in the Group C era. He is the current official driver of the historic cars in the Mercedes-Benz museum.
According to Sports Car Digest, these were confirmed by Murray Smith, the chairman of the Lime Rock Historics fest. He said the performance of Moss in the Mille Miglia is "one of the outstanding sporting feats of the 20th century." He added "it is probably the single greatest drive of all time in motorsports."
As a show of gratitude for the gesture of Mercedes in the event, Smith stated they will be highlighting the sporting and engineering legacy of the brand in the past 10 decades.
In addition to the iconic cars of the three-pointed star marque will be 280 vintage and historic cars belonging to nine racing groups. Then, more than 900 vehicles will be on display for the Sunday in the Park Concours d'Elegance and Gathering of the Marques.