Giancarlo Perlas
December 20, 2014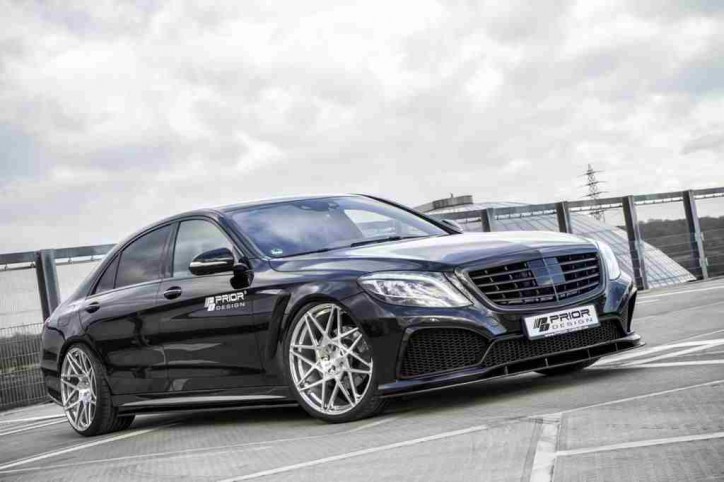 Prior Design just unveiled its new tuning package for the Mercedes-Benz S-Class. Basing from the photos and press release of the tuner, the kit only focused on providing styling enhancements for the flagship model of the three-pointed star brand.
The Mercedes S-Class is already the embodiment of excellence when it comes to styling. Looking at its curves and body lines, it surely is an eye-candy. Add to those the high-class  interior of the vehicle and you are in for a real treat if you own one. However, Prior Design believed that there were still some room for improvement in the appeal of the car so it laid its signature touches on it.
The upgrades in the exterior of the Prior Design S-Class can be found on the bumpers, front spoiler lip, air outlets, side skirts, rear flap spoiler, mudguards, LED DRLs, and tailpipes. These include a new set of alloy wheels with sizes going from 20, 21 and 22 inches too.
The cabin of Prior Design's Mercedes S-Class had no shortage of enhancements as well. The interior design was improved using a more exotic approach. Added into it was a very exclusive crocodile leather combined with alcantara and nappa materials. A refined wood pattern was also installed to replicate the aura given by an American cigar lounge.
Moreover, two flat screen displays with Internet connection plus whisky deposit and humidor were placed at the rear passenger area of the car to offer its occupants the highest level of comfort while en route to their destination.
Prior Design Mercedes S-Class Photos
Check out the photos below to get a closer look at the Mercedes S-Class tuned by Prior Design: