Giancarlo Perlas
September 14, 2014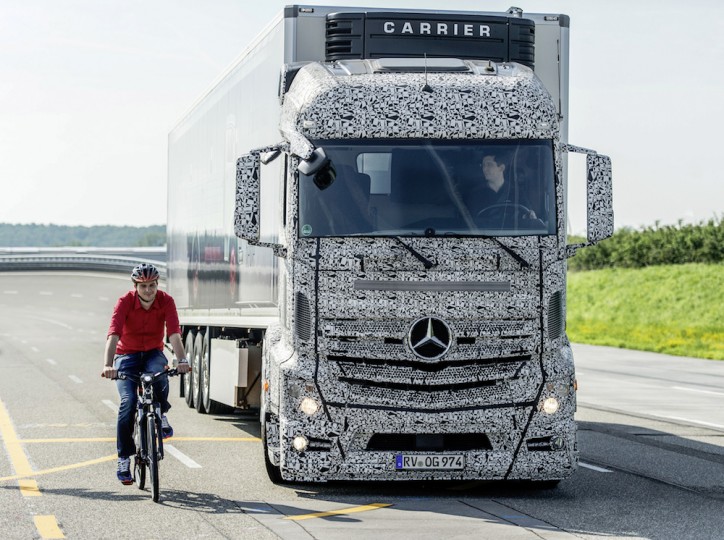 The Blind Spot Assist system is no longer new to Mercedes-Benz luxury cars and vans. The technology provides them added safety features when changing lanes. Daimler, recognizing the added benefit that the tech would provide to its trucks, has integrated the system into them. Early this month, the company premiered its first-ever Mercedes-Benz truck with the Blind Spot Assist.
The Blind Spot Assist uses a strategically-placed short-range radar sensor located at the rear axle to scan the areas on the entire length of the truck whether it is in semi-trailer or in a trailer combination. Its strip is even extended two meters forward in front of the truck for optimum efficiency. It is activated at the entire speed range of the truck.
The system alerts the driver when it detects another vehicle within the monitored area. The first warning comes as a blinking light in the truck's A pillar interior followed by an acoustic alarm when the driver fails to notice it and still decides to change lane despite the potential danger.
The difference between the Blind Spot Assist of trucks with the version for cars and vans is that the one for smaller vehicles is only activated at speeds more than 30 kph. Then, the system for cars and vans uses the exterior mirror to alert the driver. Another is that the sensors of the Blind Spot Assist of smaller Mercedes automobiles are located at the rear bumper.
Lastly, the Active Blind Spot Assist of cars intervenes by means of its specific autonomous braking intervention and automatic evasive action when the situation calls for it. The said function seems to have been omitted in its truck version for safety reasons.