Ryan Joseph Ramos
July 19, 2014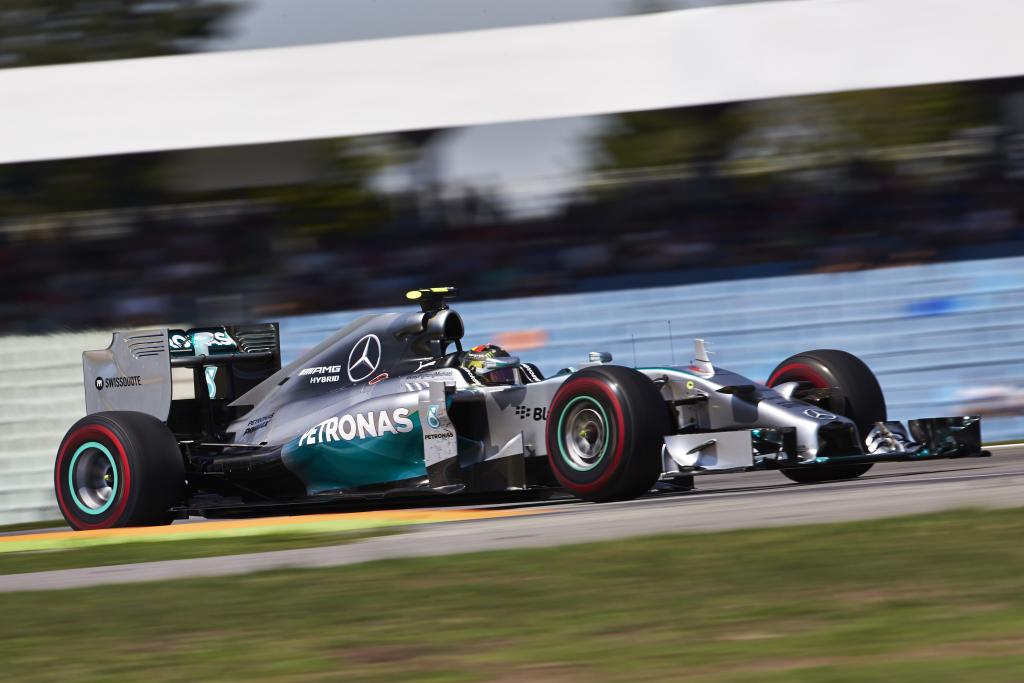 It was a bittersweet qualifying session for the Mercedes AMG Petronas F1 team at its home race, the German Grand Prix. Nico Rosberg was able to secure yet another pole position — his fifth of the season, and the team's ninth overall out of ten races so far — while Lewis Hamilton had a brake disc failure during Q1, forcing him to end his session right there as the failure sent him spinning into a wall in Hockenheim.
Hamilton's time was good enough for Q2, but since he was not able to get a run in, he only qualifies at P16 on the grid. With Sauber's Esteban Gutiérrez (P14 down to P17) getting docked three grid places for his involvement in an accident in the last race, Hamilton moves up to P15 on the grid when the race starts.
Rosberg expressed delight in being able to recover from a fairly terrible start to the qualifying session. Once the team got the setups right and adjustments were made, Rosberg was able to post times that he and the car were capable of.
"I can't be too pleased about today because of the accident Lewis suffered, I'm glad he is fine," Rosbeg said. "I would have preferred to have the normal fight for the pole with him."
Rosberg leads the drivers' championship race, 165 points to Hamilton's 161. It will be interesting to see how Hamilton tries to move up right from the get-go.
Joining Rosberg at the front row of the grid is Valtteri Bottas of Williams-Mercedes, followed by teammate Felipe Massa. McLaren-Mercedes driver Kevin Magnussen is in at P4, followed by the Red Bulls of Daniel Ricciardo (P5) and Sebastian Vettel (P6). Fernando Alonso of Ferrari is at P7, Daniil Kvyat of Toro Rosso is at P8, and the Force India cars round out the top ten as Nico Hulkenberg qualified at P9 and Sergio Perez took P10.