Peter Parcon
July 30, 2014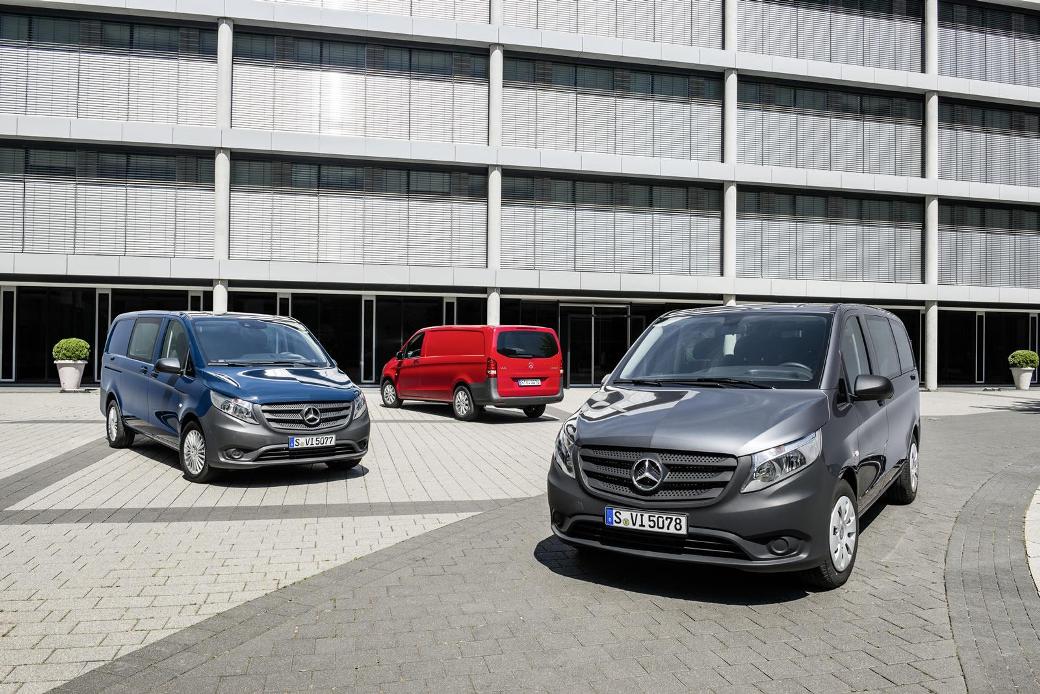 The 2015 Mercedes-Benz Vito panel van was finally unveiled by Mercedes-Benz, according to a report from worldcarfans.com. The upcoming mid-size van draws it inspiration for the 2014 V-Class. It is expected to come in numerous configurations
The latest model of the Vito offers a cargo capacity of 1,369 kilograms and is available in both a rear-wheel drive configuration and front-wheel drive configuration. It is also longer than the previous generation by at least 140 millimeters. The maximum height of the latest van offering of the luxury vehicle manufacturer is at 1910 millimeters. It is also available in two wheelbase configurations.
The refurbished Mercedes-Benz Vito family is composed of the panel van, the Vito Crew and the Vito Tourer. The Vito Tourer is available in SELECT and PRO variants, and is designed to become a passenger transport. Although the first two models are designed to carry heavy loads, the Vito Crew offers an option for comfort suspension. It also features looser springs and an extra sensitive shock absorber control.
The three Vito models feature adaptive ESP, upgraded brakes, tire pressure monitoring system, and up to eight airbags, which is determined by the model purchased by the customer. The condition of the driver is monitored through the Attention Assist feature while the Crosswind Assist basically makes the vehicle unaffected by any wind gust.
Among the options that customers can have on their Mercedes-Benz Vito are the Blind Spot Assist, Active Parking Assist and Lane Keeping Assist features. Additional options that customers can include on the mid-size luxury van are daytime running lights, LED low-beans and indicators.
The 2015 Mercedes-Benz Vito is available in numerous engine configurations, including a 1.6-liter four cylinder engine for the front-wheel drive model and 2.15-liter four-cylinder engine for the rear-wheel drive variant. The engines are come with a six-speed manual transmission with the exception of the Vito 119 BlueTEC, which features a 7-speed automatic transmission.