Peter Parcon
July 30, 2014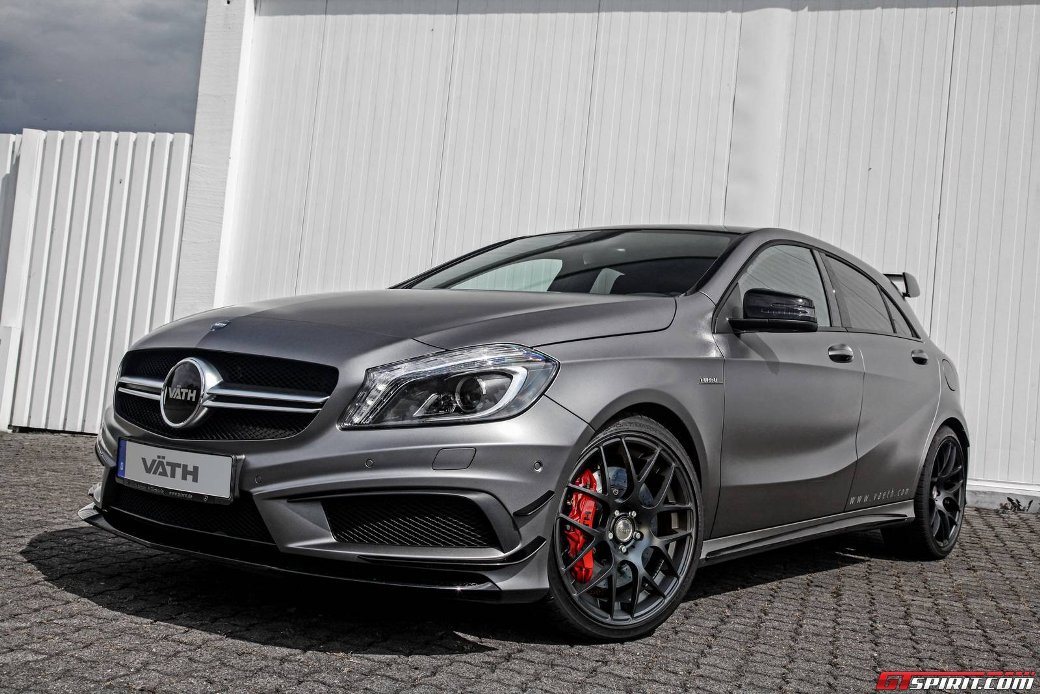 The Mercedes-Benz A45 AMG is an impressive vehicle in itself. Its 2.0-liter four-cylinder turbo-charged engine offers a power output of 360HP along with a peak torque of 331 lb-ft. The engine is capable of accelerating the super car from 0 to 62 mph in or 0 to 100 km/h within 4.6 seconds. It also offers a top speed of 155 mph.
However, it appears that this is not enough for Vath, which decided to upgrade the already-remarkable sports car, according to gtspirit.com. The tuning specialist enhanced the performance of the A45 AMG, increasing its power output. Aside from making the vehicle more powerful, Vath also enhanced the appearance of the A45 AMG making giving it a sleeker appearance.
The first thing Vath gave the Mercedes-Benz A45 AMG was a power boost, adding 65 HP to its already-impressive power output. This gave the sports car a total power output of 425 HP. The increase in power was facilitated by the addition of a stainless steel high-flow catalytic converter along with a custom downpipe. This additional power output also raised the top speed of the luxury vehicle to 174 mph. This
In addition to its power increase, Vath also provided the A45 AMG with an adjustable back exhaust system. The exhaust system can be adjusted by the driver at a simple touch of a button. A new coilover suspension system was also added to the vehicle, which effectively lowered its ride height by 65 millimeters. Similar to the exhaust system, the ride height can also be adjusted.
The A45 AMG was also provided a set of steel wheels clad in 225/30R20 in front and 265/25R20 at the back. These enhancements have improved not only the look of the Mercedes-Benz A45 AMG it also provides drivers with additional power when they decide to burn some rubber.