Peter Parcon
May 29, 2014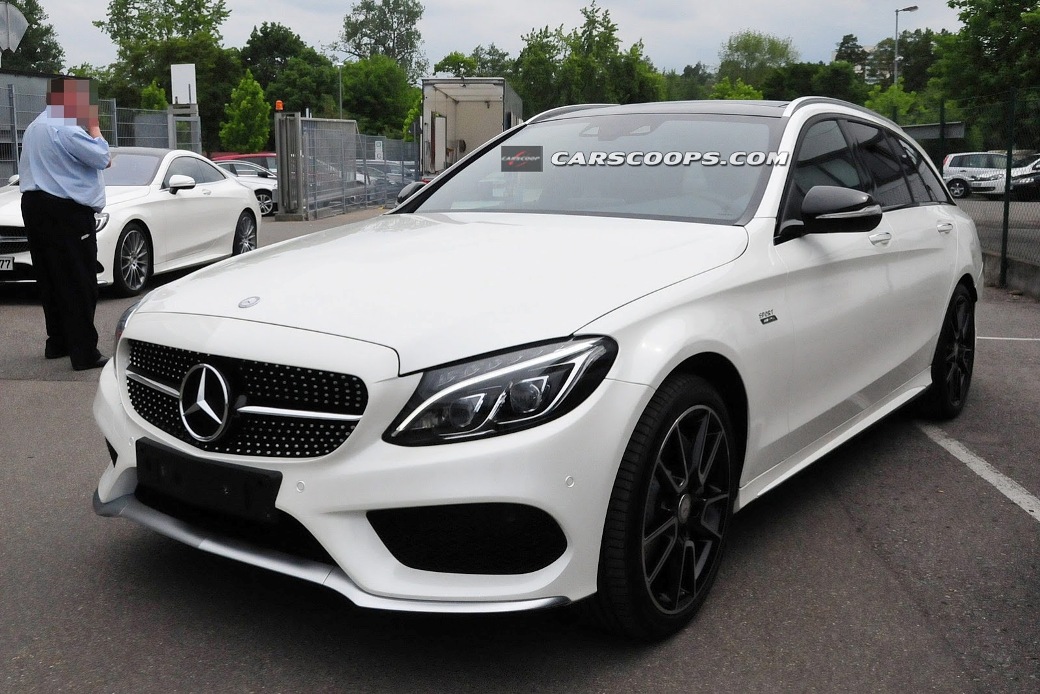 The first set of pictures of the Mercedes-Benz C450 AMG Sport without any camouflage was released recently, according to a report from carscoops.com. Although the pictures show the Estate model of the vehicle, it may share the same features and specifications as the sedan and coupe models of the vehicle.
The new vehicle is expected to be marketed in the niche between the latest C400 and the upcoming model of the C63 AMG. The Mercedes-Benz C450 AMG Sport may feature the same 3.0-liter bi-turbo V6 engine as the C400. It is also expected to offer a more powerful variant of the engine providing 362 HP of power. In comparison, the C400 uses an engine that offers 329 HP of power, which is the same engine used on the SL 400.
This will allow the company to balance out the power differences among the best three C-Class models. On top of this range is the next Mercedes-Benz C63 AMG, which features a 4.0-liter twin-turbocharged engine offering around 450 HP of power.
The pre-production model shows badges indicating that the 4MATIC all-wheel drive system of the luxury vehicle manufacturer may be offered as an option for the Mercedes-Benz C450 AMG Sport. A model featuring the standard rear-wheel drive variant will also be offered by Mercedes-Benz.
The AMG Sports edition will also come with an understated aero kit featuring new bumpers, silver lip spoiler on the front, a diffuser on the rear, black mirrors, side skirts, quad tips embedded on the rear apron, and two-tone wheels. The interior of the upcoming luxury vehicle will feature a two-tone leather finish. It will also come with different trims along with sports seats and a sports steering wheel.
The chassis of the C450 AMG Sport will feature an upgraded braking system and suspension. The upcoming Mercedes-Benz C450 AMG Sport is expected to be officially unveiled in October during the Paris Motor Show.