Peter Parcon
May 28, 2014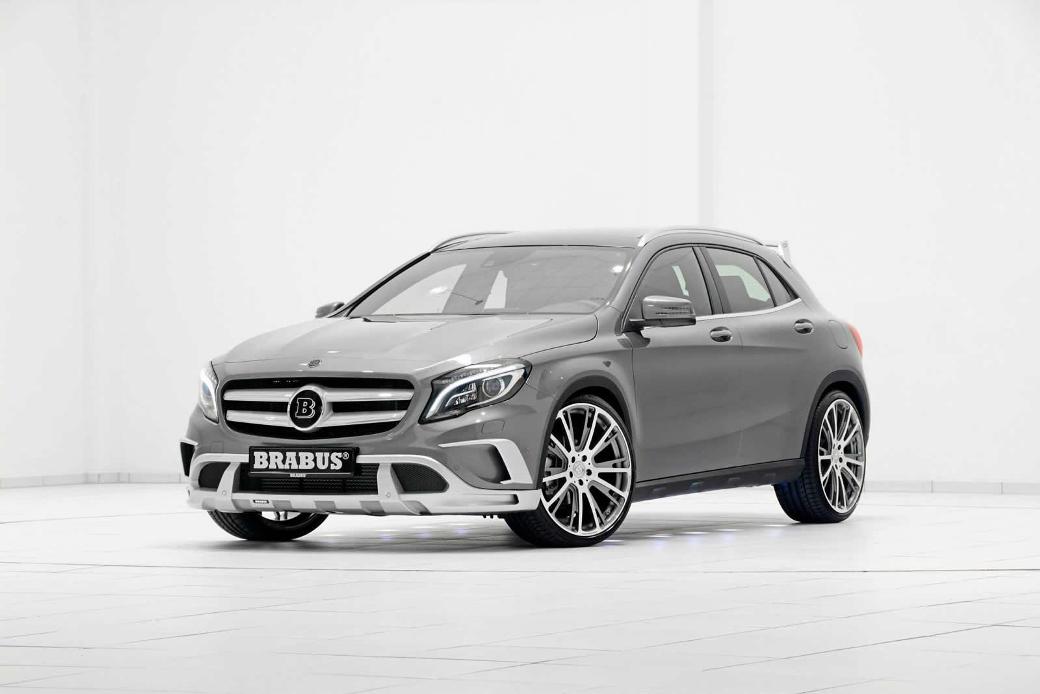 Brabus recently unveiled its customized model of the Mercedes-Benz GLA, according to a report from gtspirit.com. Brabus already finished working on the Mercedes-Benz A-Class and CLA, which basically have similarities to the GLA.
With the customizations on the GLA by Brabus, the vehicle was given a whole new look compared to the standard model. Three versions are offered by Brabus for the customization package of the GLA, the Standard version, Style version and Urban version.
The central insert on the front bumper of the GLA was replaced with a front element by Brabus, The tuning company also added a front spoiler along with side air inlets, which provided the vehicle its unique look. A spoiler was added to the rear of the luxury vehicle along with a rear bumper insert. The style modification is completed by the stainless steel sport exhaust featuring four tailpipes. A LED lighting system was also added along the sides of the Mercedes-Benz GLA.
Although Brabus is offering 21-ine inch alloy wheels with 255/30 R 21 were for the vehicle, smaller 18-inch and 20-inch rims are also available. The ride height of the vehicle was increased by 30 millimeters due to its custom suspension kit. On the other hand, it can also be lowered by 25 millimeters when the sport springs are used.
Brabus also offers a number of power upgrades for the Mercedes-Benz GLA. These upgrades include the ECO PowerXtra D3 package up and the PowerXtra CGI B45 package. The power of the standard turbo-diesel engine of a Mercedes-Benz 220 CDI is increased to 210 HP due to the ECO PowerXtra D3 package. It will also boost its torque to 410 Nm. This combination will increase the top speed of the vehicle to 220 km/h while allowing it to accelerate from 0 to 100 km/h within eight seconds.
On the other hand, the PowerXtra CGI B45 package will give increase the power output of the GLA 45 to 400 HP while its torque will reach 500 Nm. It will also be capable of accelerating from 0 to 100 km/h within 4.4 seconds and give it a top speed of 270 km/h.
Brabus also enhanced the interior of the Mercedes-Benz GLA, giving it stainless-steel scuff plates featuring the Brabus logo and a bi-color finish, door-lock pins, aluminum shift paddles and aluminum pedals.