Muamer Hodzic
May 21, 2014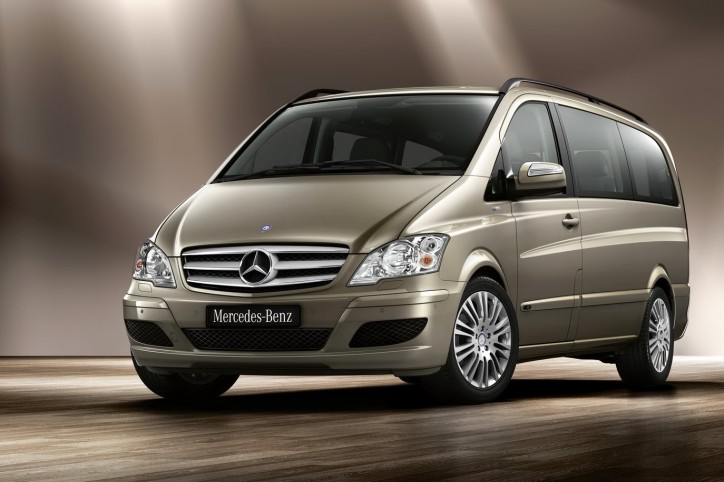 There are many stories around about top of the range this and most luxurious that, but these vehicles come with a price tag and for the average hard working person who want a little of both but at a reasonable price the Mercedes Vito van is the way to go. It comes with the luxury and quality that you would expect with a Mercedes and might be slightly pricier than others on the market but you get what you pay for and this van is definitely worth paying for.
It stands out in the light commercial vehicle market as it is more luxurious than others, as you would expect being a creation of Mercedes. It appeals more to the smaller businesses for this reason as opposed to large fleets. You might also be surprised to find out that it is the only vehicle that has a rear-wheel-drive in the one tonne sector of the market.
With most vehicles you have a choice of spec and this vehicle is no different. You can choose between the 2.2litre four cylinder and the 3.0litre V6 diesel. You can also choose whether you have a six-speed manual or an automatic gearbox. It is not just the power you get to choose from either, you can also chose the length of the panel van too including compact, long or extra-long.
You could opt for the crew van which has two rows of seats or the people carrier version where you can have nine seats. There is also the choice of whether you have the Sport or Sport X model which is ideal for those that want to use the vehicle for leisure purposes as well. If you are planning to convert a van into a campervan then the Vito has a great base for this. If this is your aim you need to consider which van insurance cover you choose. VanQuoteDirect will be able to provide you with a commercial vehicle insurance policy but for a converted van you would have to talk to a campervan insurance provider.
If you want to modify the spec of your vehicle you could opt for the BlueEfficiency package for £630 which will mean that you get stop start technology as well as ECO power steering. Also to help reduce the amount of energy used by the engine, the package includes an electronically controlled fuel pump. There are many extras with this package and including it could save you 2mpg and makes you more environmentally friendly.
When it comes to load space you get 5.2 cubic metres in the Compact and 5.7 cubic metres in the Long. If you are after some more space you can opt for the Extra-Long vehicle which comes with 6.2 cubic metres of load space but even this is still smaller than some other panel vans on the market. To get to the load space you have some options including twin rear doors or a tailgate with either one or two sliding doors. If you want to increase the spec of the load space you can opt for the Cargo Equipment package which includes rails, wooden floor covering as well as tie down rings that can be moved.
Overall it is a great van and if you are looking for a good mix of luxury and quality then this van is the way to go without being too over the top.