Giancarlo Perlas
May 18, 2014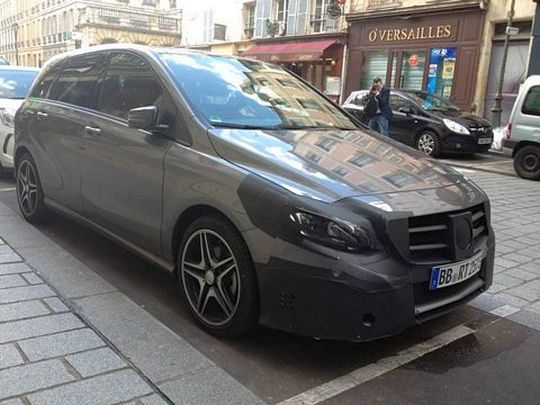 A new Mercedes B-Class will debut at the 2014 Paris Motor Show. According to MB Passion, the next version of the car will have some minor tweaks in its design, although its overall shape and size shall remain the same.
Add-Ons in the New Mercedes B-Class
Based from the source, among the features that will be added in the upcoming Mercedes B-Class are Bi-Xenon headlamps, and headlamp cleaning system. Its navigation system will also get several upgrades. There will be optional LED headlamps as well for the enhanced auto.
The report claimed the soon-to-be-launched Mercedes B-Class will be offered in all-wheel drive for areas that experience snow. In warmer climates, such as India, the vehicle shall be configured as a front wheel drive.
In terms of engine specifications, the new Mercedes B-Class will still possess the same turbo and diesel engines available in its predecessor. Then, its torque will be distributed through its seven-speed dual-clutch gearbox.
Facelifted Mercedes B-Class Spy Shots
Check out some of the Mercedes B-Class spy shots below, which were provided by the report:
The World Premiere of the Mercedes B-Class
MB Passion reported that the next Mercedes B-Class is celebrating its world debut in October in Paris. It will be availabe in showrooms in November but orders can already be placed by June this year.
Possible Price of the Mercedes B-Class
Currently, the price of the Mercedes B-Class in India is Rs 30 lakhs or approximately $51,220. So, the next one might be around that price tag as well or between the price mentioned and $60,000