Giancarlo Perlas
February 24, 2014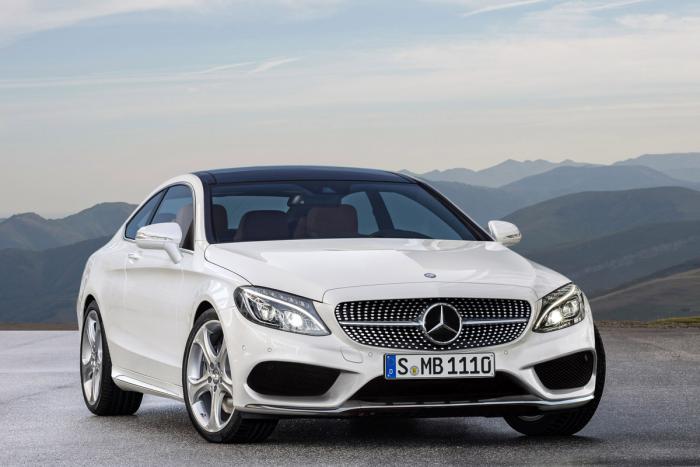 Last month, the world saw the premiere of the 2015 Mercedes C-Class at the North American International Auto Show 2014 held at the Cobo Hall in Detroit. But so far, what we have witnessed is the saloon form of the car.
Courtesy of Auto Express, we were able to get a glimpse of the other variants of the new Mercedes-Class such as the Estate, Coupe, AMG and its long wheelbase (LWB) versions.
Check out the gallery below for a look at the exclusive photos released by the car portal:
Credits to the pictures: Christian Schulte of Auto Express
The 2015 Mercedes C-Class Coupe and Cabriolet
The Coupe version, which sports a two-door design, seems to have a striking resemblance with the soon to be launched 2015 Mercedes S-Class Coupe. Even the lines on the sides are very much similar at a distance. The only noticeable difference between the C-Class and S-Class Coupes are the cars' overall lengths.
On the other hand, the Cabriolet model only ditched the roof of the Coupe in exchange of a convertible fabric that can be retracted whenever the driver wants to enjoy the cool gush of air on the road.
The 2015 Mercedes C-Class Estate
Based on the interview of product manager Iris Schleicher with the source, the new C-Class wagon will look more like a lifestyle car with extra touches on its style. It will also be bigger to accommodate more space for passengers and luggage.
The 2015 Mercedes C63 AMG
We have already seen the spy shots of the next-gen Mercedes C63 AMG during a test drive at Nürburgring. But the photo provided by the report shows us the car which is stripped from its camouflage.
According to the report, the pimped up car will have 4.0-litre V8 biturbo engine with a base horsepower of 450. Then, its body package will have a sporty design which will make it more aggressive-looking from front to back.
The 2015 Mercedes C-Class LWB
The article claimed that the long wheelbase version of the 2015 Mercedes C-Class will unlikely be offered in the UK but it will definitely come out in the Chinese market. The car will be pretty much similar with the saloon version except that it will be longer in length to provide more stretching space in its rear passenger seats.