Peter Parcon
February 24, 2014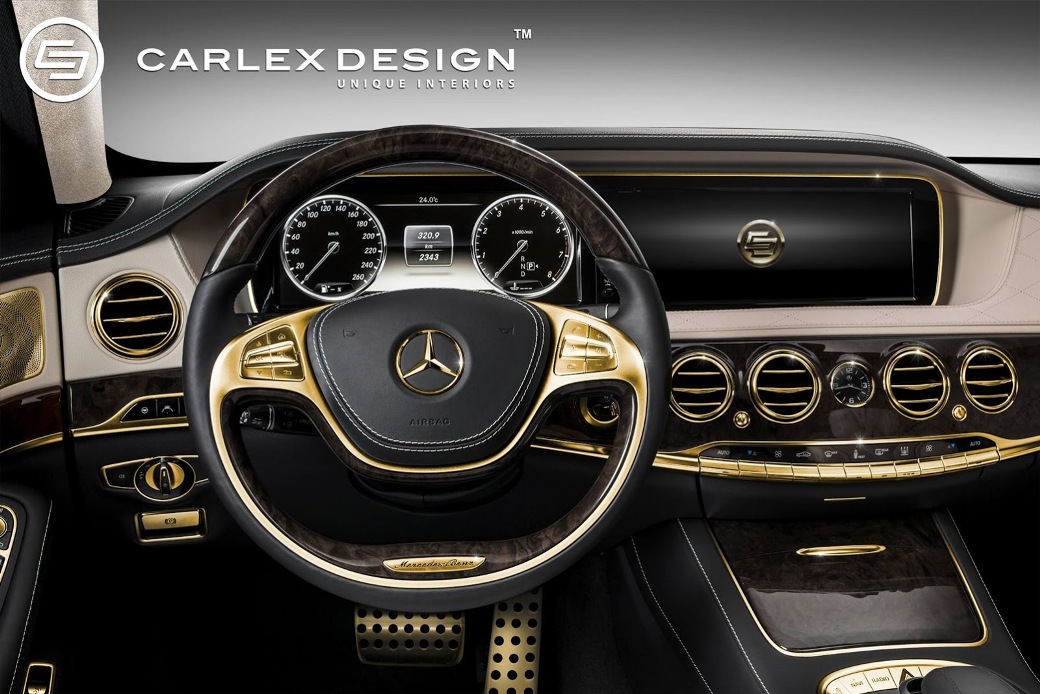 The interior of the 2014 Mercedes-Benz S63 AMG became the subject of the latest project of Carlex Design, according to a report from gtspirit.com. The aftermarket interior specialist focused on the inside cabin of the luxury vehicle, giving it an impressive upgrade.
The inside cabin of the 2014 S-Class is already considered among the most lavish among all vehicles in the market today. Despite this, Carlex Design gave it enough enhancements to make it more impressive than before. The interior enhancements are expected to complement the impressive performance of the vehicle that features a V8 engine offering 577HP of power and 664 lb-ft of torque.
The customization involved adding numerous of gold-trimmed components into the interior of the luxury vehicle. Although some people may not consider gold as their cup of tea, the vehicle definitely looked more luxurious with the enhancements provided by Carlex Design.
Among the upgrades provided for the 2014 Mercedes-Benz S63 AMG were 24k gold trims on the dashboard, covering the steering wheel buttons, speaker covers, handles, buttons, air vents and the Mercedes-Benz emblem. For the moment, the Polish aftermarket interior specialist has released images of the interior of the luxury vehicle. It remains to be seen if the company has enhanced other components of the vehicle.
Carlex Design has not given indications if the exterior of the Mercedes-Benz S63 AMG will be given similar gold accents it provided to its inside cabin.