Ryan Joseph Ramos
November 15, 2013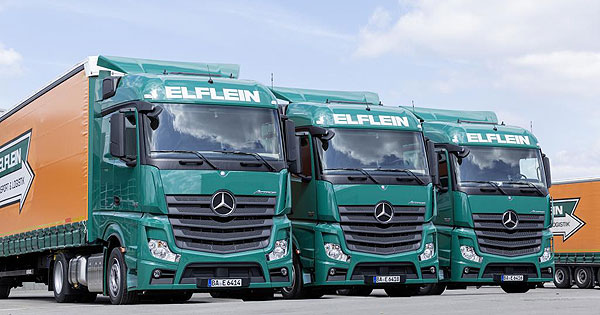 In less than two years since it was launched on the market, the Mercedes-Benz Actros has proven time and again that it's a formidable and reliable truck. Right now, there are around 30,000 of these trucks in operation worldwide, with some stated to have already accumulated mileage of over 600,000 kilometers.
Of that aforementioned figure, Mercedes-Benz says that over a third (some 11,000 units, as per Mercedes-Benz) are already variants that come with Euro VI technology. The proportion of orders for Euro VI variants increase by the day, which is no surprise when you consider a customer survey of European customers from 12 countries showed that the customers managed to get 5-15% fuel consumption savings.
Another big factor for the Actros' success is Predictive Powertrain Control, which also impacts fuel efficiency. PPC is considered one of the most mature intelligent powertrain control systems on the market at the moment. Add to that various safety equipment, both in passive and active categories.
One of the most memorable feats involving the Actros happened very recently. You might remember that Actros convoy, made up of eleven units, that shuttled hundreds of pallets of supplies for refugees at the Syrian border. That was a 4,000-kilometer 6-day drive, including waiting time at borders. What's more remarkable was the absence of any technical problems with any of the trucks during that long and rigorous journey.
The German automaker reports a 23-percent market share for the Mercedes-Benz Actros. That puts it on top of its heavy-duty truck segment (from 16 t permissible gross vehicle weight), coupled with a 20.5-percent market share in the heavy-duty tractor sub-segment. With continuous development and extended production for the Actros, it's clear that Mercedes-Benz has a winner in its truck lineup.