Ryan Joseph Ramos
November 15, 2013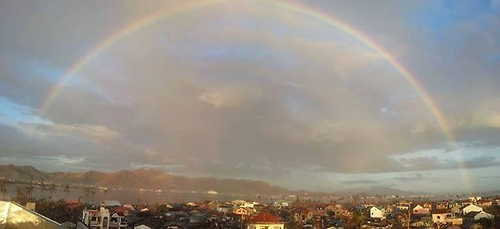 After the super typhoon called Haiyan devastated central Philippines last weekend, whole cities were wiped out. Almost a million people lost their homes according to a UN estimate, and thousands of lives were lost. As the survivors continue to struggle with the loss of life and poverty, the government as well as international organizations have been hard at work in providing aid to the affected cities and towns.
Daimler is the latest entity to contribute to the relief efforts, having just donated €500,000 (a little under $675,000). The amount was directly given to the German Red Cross, which will use the funds for much-needed supplies, including hygiene kits, tents, kitchen sets, and plastic sheets.
Daimler chairman and Mercedes-Benz Cars chief Dr Dieter Zetsche stressed the importance of providing help at the soonest possible opportunity, which is likely why the company coursed the donation through the German Red Cross, which has been represented in the Southeast Asian country since 2008.
"There are human tragedies to a dramatic extent in the Philippines," said German Red Cross president Rudolf Seiter. "The survivors lack basic necessities."
According to Mr Seiter, the donation will help provide ample supplies for 15,000 people. With health concerns, water shortages, and hunger looming over the shoulders of those hit hard by the super typhoon, every bit of help counts.
Apart from the amount donated by Daimler, the automaker has also asked employees to contribute what they can.
Various countries and international organizations have rushed to the aid of the Philippines in these trying times, and we hope that aid will reach those in need in a timely manner so that the displaced can get on the path to recovery as soon as possible.
[Photo Credit: Dr. Greg Suarez; photo retrieved from Tumblr]