Ryan Joseph Ramos
October 27, 2013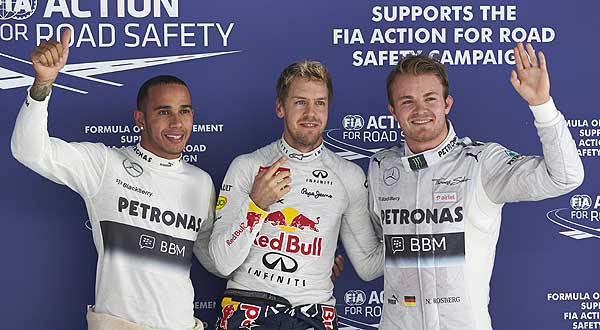 The 2013 Indian Grand Prix will be best remembered as the race wherein Sebastian Vettel clinched his fourth straight world championship. Still, it was a valiant effort from the Mercedes drivers as Nico Rosberg snagged second place and Lewis Hamilton managed a P6 finish.
With the strong performance—the team's best since August, where Hamilton and Rosberg finished third and fourth, respectively, at the Belgian Grand Prix—Mercedes moves back into second place ahead of Ferrari.
It's been clear that the team has been targeting second place, what with Red Bull's dominance and clear path to the title. In fact, second place is not a bad spot at all, because of the strength of other teams this season, like Ferrari and Lotus.
Rosberg said he is confident that the team can retain this spot with three races left. It's going to take some work, but if the team can be just a bit consistent, then there shouldn't be a problem. At the very least, Rosberg and Hamilton have vowed to fight their hardest.
Hamilton is still in fourth place among drivers with 169 points, trailing Lotus's Kimi Raikkonen by 14 points. Nico Rosberg is in sixth, four points behind Mark Webber.
With the win, Vettel is now the third driver in F1 history to claim four straight F1 titles, and Red Bull also clinched the constructor's title in the race. It's all a battle for second place in the remaining races, with Mercedes and Ferrari expected to duke it out in a tight fight.
Ferrari has 309 points after Felipe Massa finished fourth and Fernando Alonso failed to score any points with an eleventh-place finish. Mercedes is ahead by a mere four points at 313. Three races remain: Abu Dhabi, USA, and Brazil.