Ryan Joseph Ramos
July 25, 2013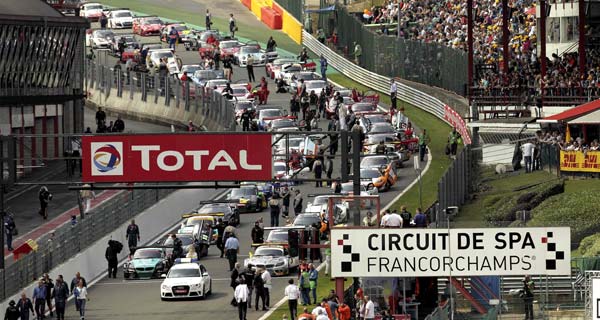 A total of six Mercedes-Benz SLS AMG GT3 gullwing racers will compete at the upcoming Spa-Francorchamps 24-hour race on July 27 to 28, representing five AMG customer teams: Black Falcon, Fortec Motorsports, HTP Gravity Charouz, Preci-Spark, and ROWE RACING.
The 65th year of the event is the Blancpain Endurance Series' season highlight, and it will feature the largest GT3 selection in the world. In addition, the event will feature a total of 70 super sports cars from nine manufacturers.
The event is made up of three events: the Pro Cup, the Pro-Am Cup, and the Gentlemen Trophy. In total, 28 (three SLS AMG GT3 from HTP Gravity Charouz, ROWE, and Fortec) will compete in the Pro Cup, 30 (including two SLS AMG GT3 from Black Falcon) in the Pro-Am Cup, and 13 (including an SLS AMG GT3 from British team Preci-Spark) for the Gentlemen Trophy.
This year marks the first time that all AMG Driver Pool members will compete in the event.
"After victories in the endurance races in Dubai, Bathurst and at the Nürburgring with the AMG customer teams Abu Dhabi by Black Falcon, Erebus Motorsport GT and Black Falcon, we are looking forward to this year's Spa-Francorchamps 24 Hours," said AMG Customer Sports chief Uli Fritz.