Ryan Joseph Ramos
May 28, 2013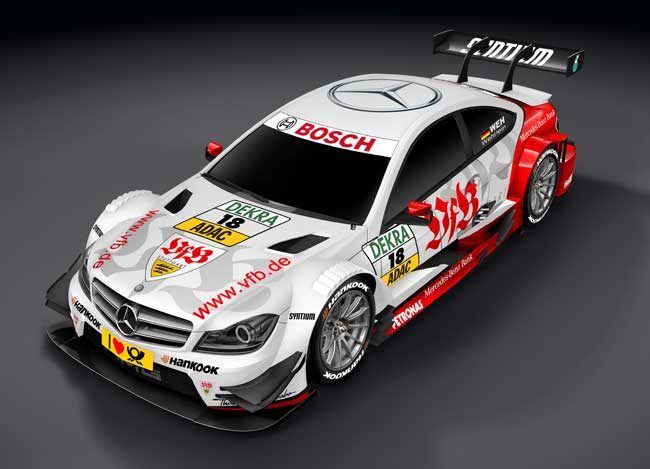 The logo and colors of VfB Stuttgart, a football team set to compete in the 2013 DFB-Pokal final against Bayern Munich on June 1 at Berlin's Olympic Stadium, will be gracing the Mercedes AMG C-Coupe of Pascal Wehrlein for the third round of DTM action.
Mercedes-Benz Bank happens to be the shirt sponsor of VfB Stuttgart, and the team's home arena is the Mercedes-Benz Arena. They also ride a fancy Mercedes-Benz Travego Edition 1 when they go to their away matches. This cross-partnership is simply a no-brainer.
We've gotten a taste of Wehrlein's love for the sport of football after he got together with a couple of Austrian national squad members, and now the football frenzy continues for the junior team member.
"Football is my biggest passion after motor racing," said Wehrlein. "This is something very special for me since I am from the small town of Sigmaringen not too far from Stuttgart."
He added that he will be focused on his qualifying session on Saturday, but then the evening will be all about football. He hopes to win big in his newly dressed VfB Mercedes AMG C-Coupe come race day.