Ryan Joseph Ramos
May 28, 2013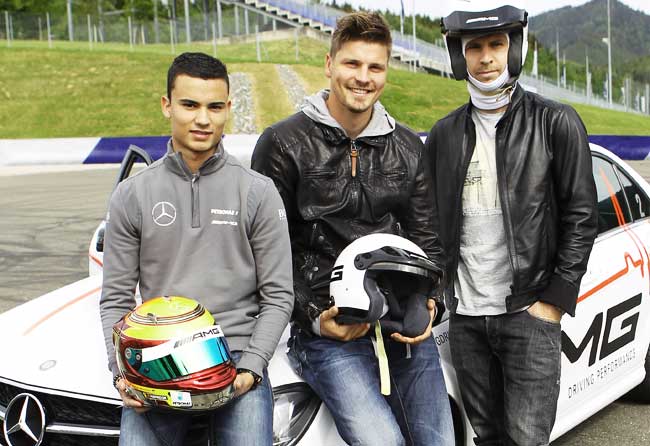 Pascal Wehrlein, a driver for the Mercedes-Benz team in the Deutsche Tourenwagen Masters, became a driving instructor for a day, to Andreas Ivanschitz and Sebastian Prodl, members of the Austrian national team. This special event was held at the Red Bull Ring, acting as a lead-up to the third DTM round this weekend at the circuit in Spielberg.
They engaged in a driver training exercise, which included a trio of basic routines. The footballers got a taste of how to accelerate properly, brake correctly, and see the ideal racing line. They then got into a C63 AMG Performance Car, albeit in the passenger seat with Wehrlein at the helm.
"This… was a nice variation to our routine in the run-up to the race weekend at the Red Bull Ring," said Wehrlein, a member of the Mercedes-Benz junior team. He added that he was a big fan of the sport, so he was delighted to meet the two national squad members.
"Both performed well on the exercises and obviously had fun driving around the racetrack."
Ivanschitz said that while it was nice to ride shotgun with Wehrlein, he preferred doing the driving himself. Both he and Prodl enjoyed being able to test their limits on the race track.