Giancarlo Perlas
May 10, 2013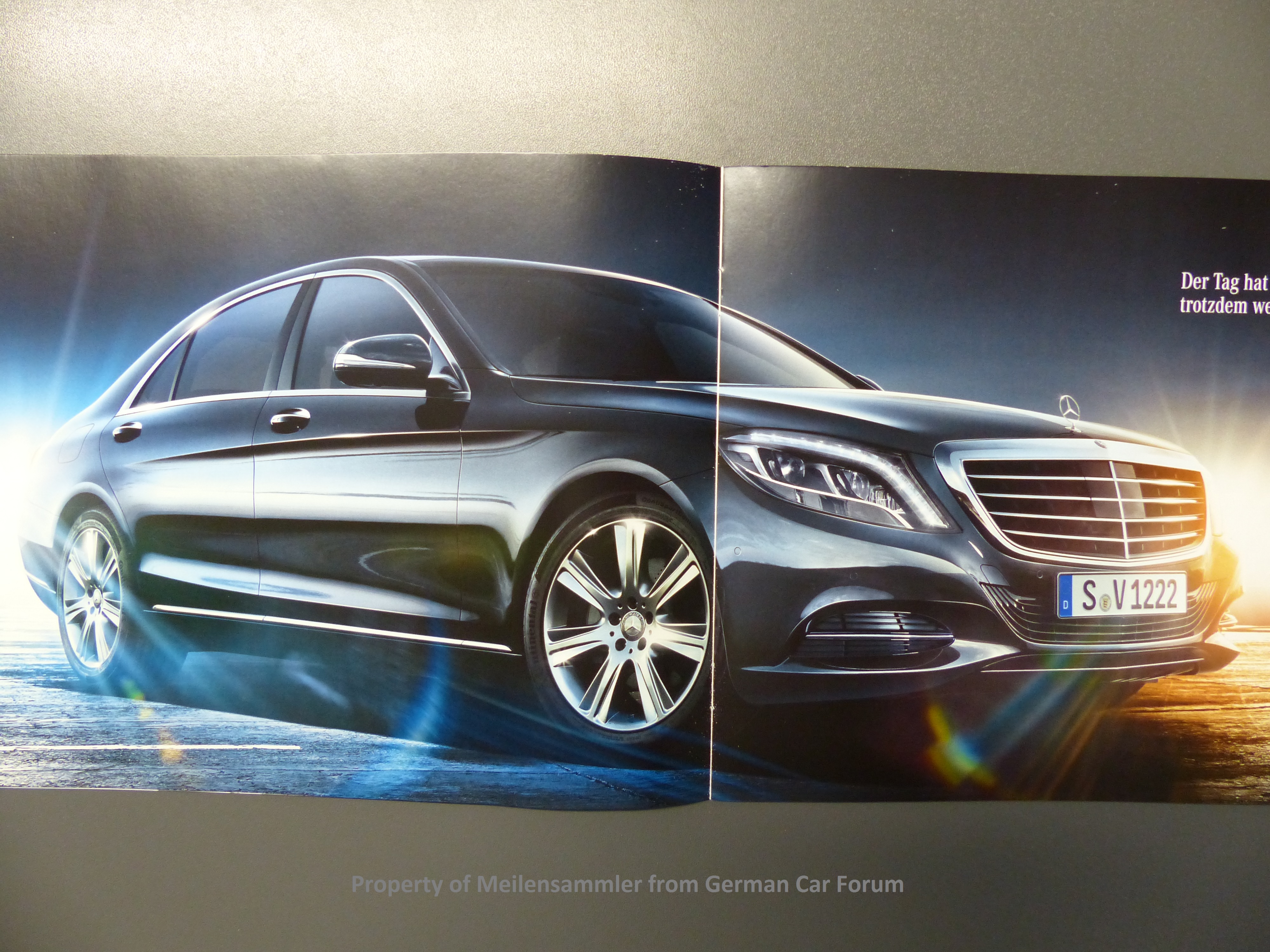 The brochure for the new Mercedes-Benz S-Class is already out. Thanks to the effort of one person in GermanCarForum, we finally got a hold of it. And now, we are sharing it with you.
As you can see, this is the official brochure of the car and it is in German because it was only released recently.
According to the brochure, the new car will come in three variants. The S350 will have a 3.0-liter V6 turbo-diesel engine with 255 hp. Then, the S500 will feature a 4.7-liter turbo-charged and gasoline-fed V8 engine with an output of 449 hp. Lastly, the S400 Hybrid will be equipped with 3.5-liter gasoline-fed V6 that can give off as much as 302 hp with the help of its electric motor.
The exterior of the car shouts out the revolutionary designs of the CLA and CLS coupes. On the other hand, the car's interior will have a twin 12.3-inch TFT displays for the instrument panel and infotainment system. It will have a climate control system for filtering and removing bad odor, heated armrests and high class leather seats. That's just to mention a few of its awesome features.
In a report by Carscoops, the new Mercedes-Benz S-Class will make its official debut in Hamburg, Germany on May 15.