Peter Parcon
April 26, 2013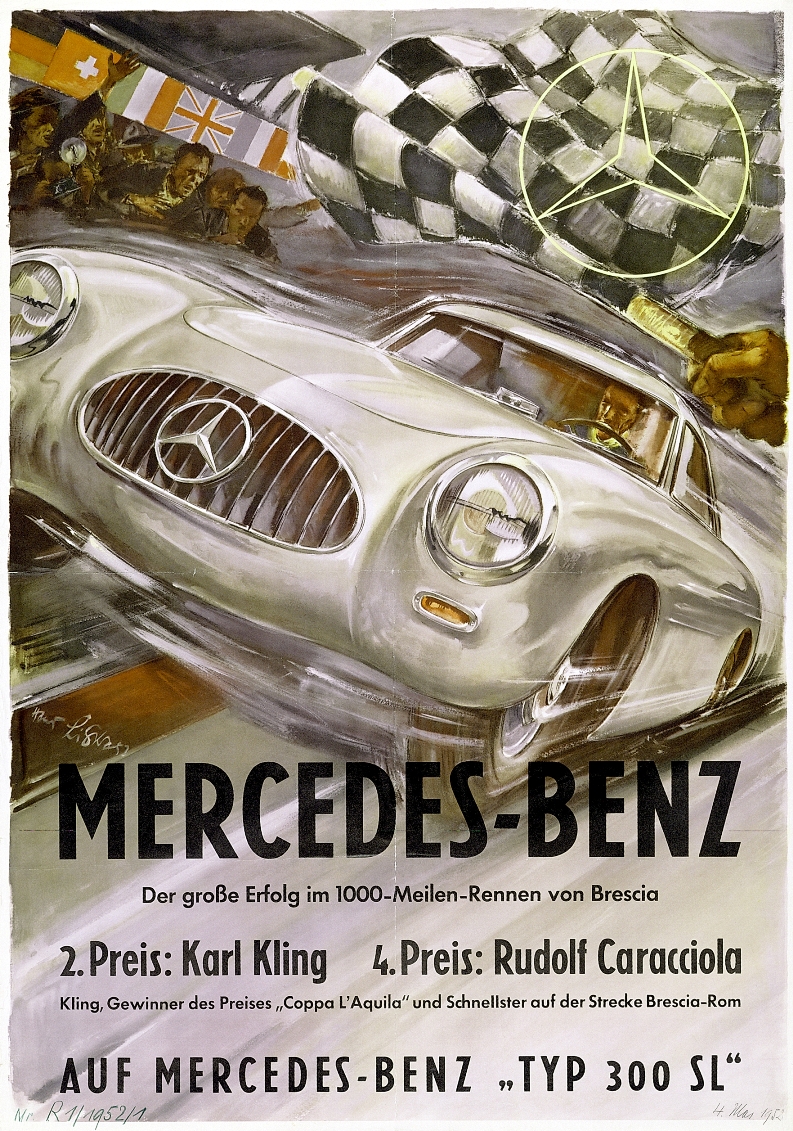 Classic car enthusiasts around the world look forward to the Mille Miglia, where Mercedes-Benz 300 SLR will be a part of the starting line this year.
The relationship between Mille Miglia and Mercedes-Benz dates back to the time when Karl Kling used the 300 SL in the event in 1952 where he placed second. It marked the homecoming of the luxury vehicle manufacturer to international racing. Mercedes-Benz once again succeeded with Stirling Moss and Denis Jenkinson winning the 1955 staging of the event. They were able to complete the entire course within a little over ten hours.
The Mille Miglia is now being promoted as an endurance test where drivers traverse over one thousand miles from Brescia to Rome and back. Participants will have to use vehicle models that were part of the original race from 1927 to 1957. The website and Facebook page of Mercedes-Benz Classic will update followers on the daily progress of the team.
Four renowned drivers will represent Mercedes-Benz this year, namely David Coulthard, Karl Wendlinger, Jochen Mass, and Bernd Mayländer. The Mercedes-Benz vehicles that will participate in the Mille Miglia include the Mercedes-Benz SSK, the Mercedes-Benz 300 SL racing car, the Mercedes-Benz 300 SLR, and the Mercedes-Benz 300 SL.
A technical evaluation will be conducted in Brescia on May 15, 2013 for the Mille Miglia, which has already attracted 400 vehicles. The classic cars will be introduced in Brescia on May 16 before they the race will start in the evening. The first stage will bring the drivers past Lake Garda, before they go through Verona, Vicenza, Padua, and end the first stage in Ferrara.
The second leg will take the drivers through Ravenna, San Marino, and they will end up in Rome. The final stage will start in Rome and bring the drivers to Viterbo, Siena, and Florence. They will continue on to Bologna, Maranello, and Modena. After this, the drivers and their classic cars will go through Cremona before they end up in Brescia, where the winners will be awarded on May 19.
Even as the Mille Miglia is held, the Daimler Art Collection will be held at Brescia's Museo di Santa Giulia from March 7 to June 30. The exhibition will display over 230 works of around 110 international artists. Three original Mercedes-Benz Classic vehicles will also be displayed at the Museo Mille Miglia together with the exhibition.