Peter Parcon
April 26, 2013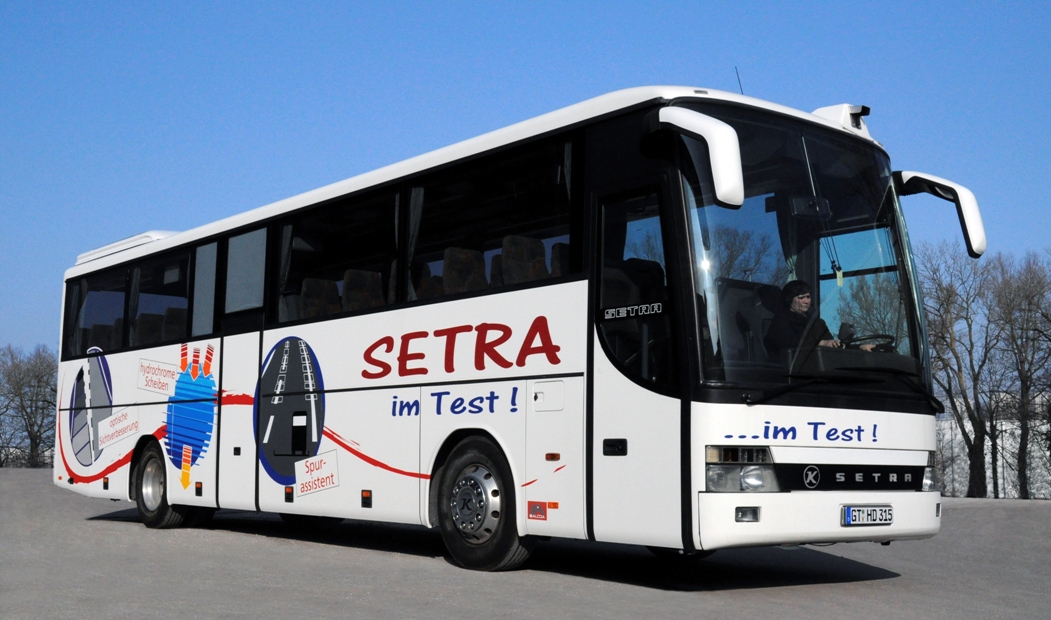 A 90s touring couch will be exhibited by Setra Buses & Coaches for the 2013 Lufthansa Classic Days from May 25 to 26. Daimler AG will display the S 315 GT-HD at the exhibit as part of the "Prototypes – From A Concept To Series Production" special exhibit in Hattersheim, Hessia. This particular coach features the experimental elements of the 300 model series since it was used by developers as a research vehicle.
The Infrared night-view system is one of the highlights of this particular coach, which is also equipped with the original roof glazing that was installed by Setra and the lane-keeping assistant.
The S 315 GT-HD was used by developers in evaluating the infrared system that facilitated the recognition of cyclists and pedestrians in the dark at a certain distance.
The International Motor Show in September 1996 saw the introduction of the S 315 GT-HD. The event, which was held in Hanover, saw a number of special features on the coach, which was manufactured from 1991 until 2001. Operators were also given a number of engine and transmission options along with different air conditioning system, seating and door configurations, and retarders.
This year, the Lufthansa Classic Days will commemorate its 25th anniversary. It will be held at the Hattersheim am Main and will have over 2,500 vehicles on display. It is expected to attract more than 50,000 visitors and is open from May 25 to 26 from 10 AM to 6 PM.