Ryan Joseph Ramos
April 16, 2013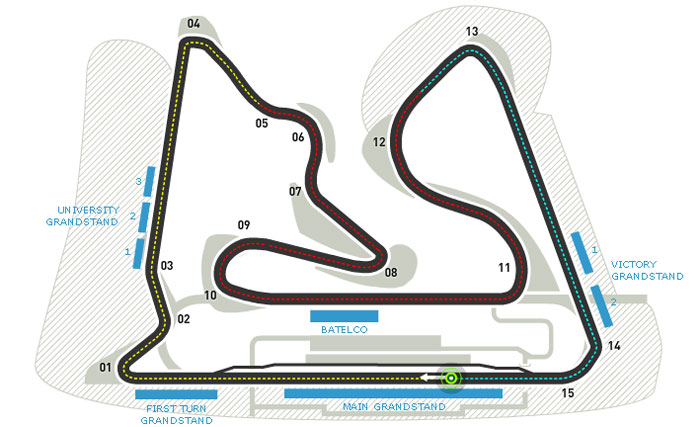 Being one of the most demanding races on the Formula One calendar, the Bahrain Grand Prix is seen as a big test for the Mercedes AMG Petronas F1 team. With four different 300-plus kph sections, eight braking locations, and 11 of the 15 corners being taken at 200 kph or less and in fourth gear or lower, it truly is a challenge–one that Mercedes must hurdle to prove it is capable of true contention.
Lewis Hamilton is in the thick of things as far as the drivers' standings go, right now at fourth place but very much within striking distance. "The Bahrain circuit is a real challenge, particularly for the tyres with overheating and also the sand on the track, but this helps to make it unique," said Hamilton.
Nico Rosberg, who had to retire in two of the first three races (finishing at P4 in the other one), is eager to get back on the saddle. "The first three races haven't quite worked out as we had hoped on my side but the positive is that we have a car that we can really work with," said the German driver. "It's going to be very tough on the rear tyres and our biggest challenge will be to make the most out of the situation."
The expectations remain high, and only the lack of reliability from Rosberg's car so far is keeping the team back. Of course, Hamilton could do with a better pace to truly challenge the leaders. He did say the team is hard at work trying to get the right setups.
As was the case last year, there have been questions about the race, as protests have been ongoing in Bahrain. According to F1 chief Bernie Ecclestone, he thinks "there's no reason" for the race not to push through and be a hit. Bahrain's authorities already commited to providing the proper level of security for the race this weekend.